Posted on
Thu, Feb 17, 2011 : 8 a.m.
Ann Arbor well positioned for Baby Boomer retirement growth
By Alan Caldwell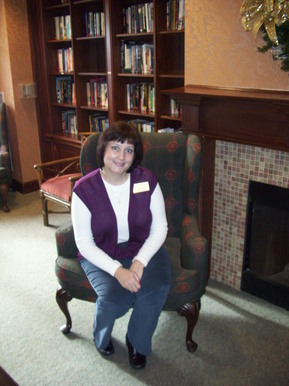 Since the new year began, there has been much said about the first Baby Boomers now hitting retirement age. Every day, for the next 19 years, between 7,000 and 10,000 Baby Boomers will hit age 65. Ann Arbor is in a great position to benefit from this significant shift.
Ann Arbor has become a retirement community of choice, and it has happened quietly, without any fanfare. People are increasingly choosing to spend their senior years in Ann Arbor.
It doesn't get the visibility of high-tech start-ups, but the senior living industry has become big business in Ann Arbor. The living choices are numerous, from fully independent to full hands-on care. In the Ann Arbor area there are 26 independent living communities, 16 assisted living facilities, as well as nine skilled nursing facilities.
Many people move to Ann Arbor to be with their grown children or other relatives that live in the area. Bob Borowski, resident at Lurie Terrace (senior apartment community), moved here to be closer to his son in Saline, not to mention to watch Michigan football on Saturdays. Others move here just because of what Ann Arbor offers; this is simply where they want to spend their retirement years.
University Living is an independent and assisted living facility located near Briarwood Mall. Barbara Exel, the executive director, says they "pull from across the U.S." Today, according to Exel, seniors are not looking for a place to quietly pass away; they are "looking for a place to thrive." She has residents that moved from Florida, not because of nearby family, but because they want to continue to experience life.
There are also the many people who have spent their adult working years living in Ann Arbor. They have an important decision to make when they retire: where to live. They do the research, consider all the choices, and many decide to stay put, because of what the city offers.

Why not Florida or Arizona? Why Ann Arbor? In a nutshell, it's the vibrant stimulating community, with great medical resources. The University of Michigan has a great deal to offer culturally. There are the museums, musicals, plays, and concerts. Of course, the sporting events are a huge draw as well, and it is not just football and men's basketball. The local senior community is also quite supportive of baseball, softball and women's basketball.
The local medical facilities are a significant factor in drawing the retired to Ann Arbor. U.S. News annually ranks The University of Michigan Hospitals and Health Centers in the top 15 hospitals in the country. The St. Joseph's Mercy Health System is an expanding, prestigious institution. Statistically, the area has 580 physicians per 100,000 residents, compared to the U.S. average of 223.
The amenities many residents take for granted also play an important role in making Ann Arbor a retirement community of choice. In this day of reduced services in most cities, the local library system is very alive, with new branches and a continuous stream of programs and activities. The city's 157 parks offer a huge variety of recreational opportunities.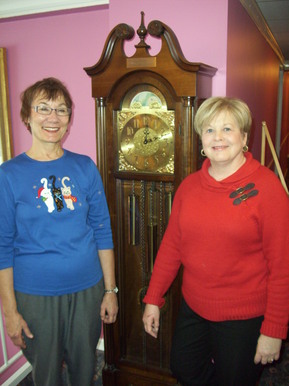 Ann Arbor ranks very high on many lists — America's Most Livable Cities (No. 4, Forbes, 2010), Healthiest Hometown in the United States (No. 1, AARP, 2008), Best Walking City (No. 3, Prevention Magazine, 2008).

Being a retirement community of choice has major benefits for Ann Arbor. The senior population provides important diversity to the local economy. Social security is a national program, and with more seniors living in Ann Arbor, this effectively brings more federal money to this community. Retirement incomes (pensions and investment accounts) add significant dollars to local businesses. Health care, including Medicare, is also a mobile financial benefit seniors bring with them.
There are also softer, less obvious aspects. Seniors in Ann Arbor add significantly to the richness of the local community. These residents are very involved in Ann Arbor life. They volunteer in huge numbers, contributing their time to service clubs, nonprofits, and medical organizations.
Residents at Lurie Terrace are very active locally. Sue Buday, executive director, talks about how their residents work hard each month, to organize and pack several hundred "Carly Kits," packages of children's books provided to hospitals for new moms. According to Connie Zatsick, resident relations/leasing specialist, the Lurie Terrace community has several writers, including Virginia Newell who just published "Season to Taste." Zatsick says their residents also include still active teachers, lawyers, social workers, and caregivers.
The added diversity to the local population is beneficial for all. Those younger gain more appreciation and respect for seniors. Time spent with seniors can teach patience, and that it's sometimes okay to slow down.
Seniors make Ann Arbor an extra special place, and Ann Arbor is ready for the Baby Boomers.
Alan Caldwell is the owner of Senior Helpers, providing in-home care services, primarily to the elderly. He can be contacted at acaldwell@seniorhelpers.com, or at 734-927-3111.