Posted on
Mon, Dec 17, 2012 : 5:57 a.m.
Cataract laser surgery offers significant benefits to seniors
By Alan Caldwell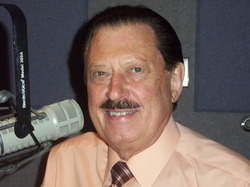 After more than three years hosting our weekly radio program Everything Elderly, this past weekend was the final show. Co-host Sheila Doeden and I, and Senior Helpers, have decided to refocus our time and financial resources on other community support activities. Nonetheless, we will miss the program and the sharing of local resources for seniors.
For our final show, we were pleased to have Dr. Norbert Czajkowski, the director and chief surgeon of the Fraser Eye Care Center and the Laser Institute of Michigan. Dr. Czajkowski's credentials also include director of the Michigan Center for Out-Patient Ocular Surgery and the Eye Care Center of Port Huron.
Cataracts are a common problem for Dr. Czajkowski's elderly patients. We learned cataracts are the condition when the lens in the eye becomes dense and cloudy, directly impacting vision. While there are varying causes of cataracts, surgery can usually solve the problem.
Surgery for cataracts involves removal of the cataract, which can be accomplished using different methods. Dr. Czajkowski's eye center offers the newest technology, laser surgery which was FDA approved just this year. His clinic is one of only three in the state offering this advanced technique. He has already completed more than 200 cases.
Dr. Czajkowski stated, "This surgery is very exciting, it is so much better and much easier on the eye structure." With the laser surgery, there is a 95 percent probability of not needing glasses for distance after the surgery (glasses may still necessary for reading).
We learned about Macular Degeneration and the treatment options. With this condition, the retina degenerates as cells die off. The latest treatment approach involves an injection in the back of the eye.
Diabetes can also affect vision. With diabetes, the lens in the eye can swell or contract and may actually cause cataracts. There are effective treatments to control the risk. You should visit a retina specialist if you have any concerns.
To hear this 13-minute discussion, click the audio link:
To get in touch with Dr. Czajkowski or the Fraser Eye Care Center or the Eye Care Center of Port Huron, call 586-296-7250 or access the websites frasereye.com or porthuroneye.com.
Photos by Sheila Doeden
Mary Bohn joined our discussion next. Mary is the director of ProMedica Total Rehab Services in Lenawee County, supporting two ProMedica hospitals, Bixby in Adrian and Herrick in Tecumseh.
ProMedica Total Rehab provides their therapy services wherever needed, in the hospital, senior care facilities or at home. These services include physical, occupational and speech therapy. Their care encompasses pediatric to geriatric, and as Mary stated, "Just about any injury you can think of, we can handle."
They help many seniors recover from strokes, with services including stroke support groups. They work with the elderly that have balance disorders providing vestibular therapy to lessen the risk of falls. Their Fitness is Ageless program is an exercise program geared to those 50 and older.
Total Rehab helps those with arthritis deal with back and neck discomfort through specific exercises to ease the pain and regain mobility and function for everyday activities. They also work with seniors dealing with urinary incontinence using appropriate exercises to help combat this condition.
Most services are covered by Medicare or major medical insurance. Initiating therapy services simply requires a physician referral. During the first visit, there is an extensive evaluation and a personalized treatment plan is developed. The length of treatment can be as short as one visit but more typically lasts up to one month (with two or three visits a week). The treatment plan may also include a home exercise program.
Mary is rightly proud of their customer survey results, with 90 percent of their clients rating Total Rehab as excellent for overall quality of care. Mary shared how their patients and therapists get to know each other quite well, "This is part of the success of their program."
To listen to this 13-minute talk, click the audio link:
To get in touch with Mary Bohn or ProMedica Total Rehab Services, call 517-265-0293 or visit their website promedica.org.
Alan Caldwell and Sheila Doeden co-own and co-manage Senior Helpers, providing in-home care services, primarily to the elderly. Both can be contacted at homecareexcellence@seniorhelpers.com, or at 734-927-3111.