Posted on
Fri, Nov 4, 2011 : 6 a.m.
Winterize your home now to see energy savings
By Keith A. Paul
Photo by Melinda Keyser
Hi Keith:


I read your article on winterizing your home. Since I purchased my first home this summer, a two-story home on a crawl space, are there any other suggestions to keeping my home more energy efficient?

—James, Canton
James,
Congratulations on your new home! The time you take to properly prepare your home for the winter, the less repairs you'll have to make in the spring. Surprisingly, it does not take much time or money — just the commitment to do them.
Last November's article referred to one of our readers forgetting to turn off the outside spigot. It resulted in frozen pipes which flooded his basement. In addition to those tips, I do have some more advice so you will be better prepared for the winter months.
Maintain your furnace - Seasonal furnace maintenance is essential to making sure your furnace is running safely and cost efficiently. You can either have a professional complete an inspection or, if you feel confident enough, you can check some things yourself. Be sure to install a carbon monoxide detector. Carbon monoxide is odorless, tasteless and invisible, and it can kill.
Protect your crawl space - I advise installing insulation in the spaces between the floor joists to keep floors and pipes warm. Wrapping the pipes to insulate them and protect them from freezing and splitting is a must. Check your foundation for cracks, and seal up any entry points that small animals can get into.
Seal up all secret air escape "hatches" - Heat can escape from the places you might not think of, such as recessed lighting, electrical outlets and switch plates on the outer walls of your home. You can buy and install insulated plates, or you can spray "insulation in a can," such as GreatStuff. Close your chimney flue when you are not using your fireplace or wood stove.
Weather-stripping - Exterior doors may need the weather-stripping replaced if they are cracking or coming apart from the frame. I also use weather-stripping to insulate and seal around the attic door, which will support a tighter seal.
Heating ducts - According to the government's Energy Star website, a typical house can lose about 20 percent of its energy efficiency in the duct system. Make sure your duct work has tight connections. The air has a long way to travel in unheated areas, like crawl spaces and attics, so be sure to have those ducts sealed by using mastic sealant , metal tape and duct insulation. Ducts also should be cleaned once every few years to make sure the furnace and HVAC systems are running at their highest efficiency.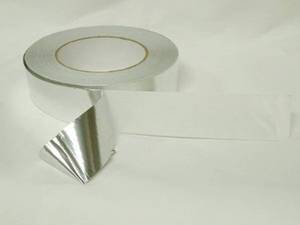 Photo by: Google
Disconnect outside hoses and turn the water to them off -To prevent problems that arise from freezing water, locate and turn off the inside valve to each outdoor faucet. Disconnect your hoses from them and store them for the winter. Turn the outside faucet handle slightly to release any remaining water from the pipes and let them drain. Wrap the spigots with insulation.
Prepare an emergency kit - Purchase indoor candles, matches and flashlights with backup batteries. Store extra non-perishable food and water for a week for each member of your family; including food for your pets. Of course it is always helpful to have a back up generator if it is in your budget. Click here for more information on Home Emergency Kits.
With a little time and effort you'll be able to sit back and enjoy O'le Man Winter from the warmth of the inside of your new home.

Paul is a State of Michigan Licensed Builder. Paul serves as President and founding member of Nationally franchised HandyPro Handyman Service, servicing Washtenaw, Wayne and Oakland Counties. www.handypro.com. Listen to Paul every Saturday at 11 a.m. on "It's Your Business, Make It Happen" WAAM Talk 1600AM. Email questions or comments to kpaul@handypro.com.