Posted on
Sun, Jan 1, 2012 : 9:34 a.m.
Old age - the start of something new
By Robert Faber
Editor's note: Robert Faber writes occasional columns for AnnArbor.com about aging, politics and other issues.
Most seniors have learned a lot in the seven or eight decades they had spent building their futures, but some of those lessons no longer apply.
It used to be that one good way of relieving our financial burdens, for example, was to work longer hours or change jobs, but that doesn't work too well for those of us in our 80s. Even buying cheap start-up stock in some future Yahoo or Google is appealing, but being unable to reap the rewards of those investments for the 10 to 15 years it will take those companies to grow does tend to throw a damper on the project.
And for antique couch potatoes anxious to get back into shape, running marathons or entering mountain-bike races may have some serious downsides.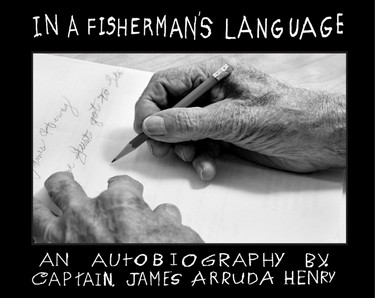 Courtesy photo
Programs and techniques designed to build a better future for our younger selves generally have limited application as we grow old, so we should concentrate more on those routes and routines that have a connection with who we are today rather than on that character in our memory.
And even if those reduced and redesigned efforts are unattainable and we fall short of our substitute goals, failing to meet our own easier standards — so what? The reward, after all, is in the satisfaction of the pursuit rather than in the prize.
One of the lessons from those years of growth that still has application is that we must not quit. In our reduced physical state, we may have to limit our aspirations or perhaps change our definition of success, but if the alternative is a vacuum late in our lives, we have no choice — we must keep on doing and keep on trying.
New interests or skills for old seniors may seem a fruitless pursuit, but simply the search for new horizons can be invigorating and in itself worth the effort. Struggling to learn a new language, for example, may leave us tongue-tied or mute, or the tables we built in our new woodwork shop may never be stable enough to balance our after-dinner drink, but that should not negate the value of the effort.
More than the achievement, after all, is the pleasure of the pursuit, the satisfaction of the drive itself. At this point in our lives, it is the thrill of the search and the gratification of having tried that continues to keep us afloat.
The fact is that the older we get, the fewer options we have. Many favored activities are now beyond our skills or strength, and lurking in the wings are those age-related problems of ill health, so new paths to a productive future — a necessary component of a satisfying old age — must be developed.
When Diane Keaton won the Academy Award for "Annie Hall," she was congratulated by Audrey Hepburn, a female icon she had long idolized. Ms. Hepburn told the new winner that the future would be hers, a prediction designed to thrill the soul.
But rather than exultation Ms. Keaton remembers being fearful of a fading future, for both herself and Ms. Hepburn. She was convinced that past accolades remain mired in the past and that, after a period of celebration, even the more impressive achievements have a limited shelf life and must be reinvigorated or replaced.
In effect, thank goodness for yesterday, but what about tomorrow?
In addition to luck, for a senior to find a satisfying and productive path to the future requires patience, a lot of work — and an active imagination.
Even the most outlandish, illogical efforts can occasionally produce astonishing results.
One of the better recent examples of the value of persistence in the face of hopelessness is the drive of James Arrundra Henry. Jim Henry had been a lobster fisherman all his life, from his very early childhood until recently when he was finally just too old to continue.
In his 90s, he moved into a senior home in Connecticut — time to quit. But he didn't quit. Having spent his entire childhood working on the sea, the last 47 years as captain of fishing boats, he was totally illiterate, never having learned to read — he could not even sign his name.
Time for a change. At age 96, and with the help and encouragement of fellow senior residents, he learned the alphabet, learned to sign his name, then at age 97 began to write a book about his life's experiences. And at age 98 he completed and published that book, "In A Fisherman's Language" — all of its 29 chapters.
And his reaction? "I'm in a cloud — I can't believe — almost impossible to believe — I'm the happiest man in the world."
And that is the point of these few words. There is much about which to be troubled by the unpleasant realities of aging, but also available are the fantasies that flow from the blind, perhaps even irrational, hopes for the future.
The remaining days may be short, but they need not be altogether dispiriting. The fact remains that an active search for even a small piece of tomorrow is the best route for saving part of today.
Bob Faber has been a resident of Ann Arbor since 1954. He and his wife, Eunice, owned a fabric store and later a travel agency. He served a couple of terms on the Ann Arbor City Council. He may be reached at rgfaber@comcast.net.