Posted on
Sun, May 22, 2011 : 12:28 p.m.
Recognize your frailty as you grow older, but don't let it keep you from new adventures
By Robert Faber
Editor's note: This is another in a series of occasional columns by long-time Ann Arbor resident Robert Faber on what he describes as his most recently acquired area of expertise — growing old.
I know that youth is not eternal, and I'm aware of the role that luck, health and genes play in our age-adjusted performance. But as long as we can still perform some of the requisite functions of life, even if inadequately, we should refuse to quit or accede to being put out to pasture as obsolete observers. There is always something more to do or see or experience.
To some degree, the limitations imposed by age can be offset by the new freedoms provided by our longevity. As compensation for the restrictions accompanying our increasing frailty, we can now use our newly freed hours or days of retirement to experiment or learn or simply to enjoy.
As our movements become more restricted by age, we should seek compensation by finding new adventures, new experiences, new avenues of expression in whatever way possible.
Where those new paths might lead or what form they might take is, of course, a matter of personal taste or uncontrolled happenstance, but the idea of "new" is key. It could be in developing new skills — sculpting or painting or playing a musical instrument or any one of countless other challenges —or it could simply be in contemplating familiar paths of life in entirely new ways.
But whatever route is taken, it must be interesting, perhaps exciting, certainly challenging —and new.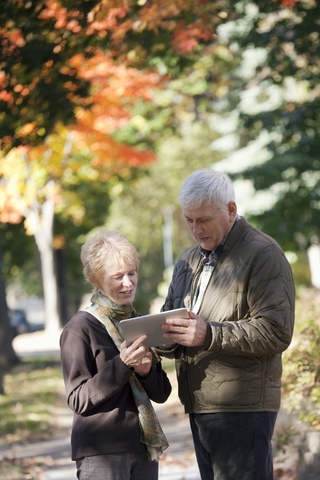 For example, late in my career, with no experience and less money, I opened a travel agency. Part of the purpose (aside from replacing the lost source of income from our outdated fabric stores) was the lure of seeing and experiencing those parts of the world that had always been too far outside my grasp.
Now, with the agency as both the means and the excuse, my wife and I were able to participate in activities for which we had never before had the time or finances to pursue. Now that our kids were on their own and the mortgage paid, we could take full advantage of those special benefits provided us by our airline and cruise suppliers.
As owners of a new agency, we took our first international trip, ostensibly to learn more about the product we were selling, but really as a pleasure trip using the business as an excuse.
As a departure gift our daughter gave us a book of blank pages, for which, as a confused, but loving father, I smiled in gratitude. She further insisted that I keep notes of our trip's details, a demand with which I obediently complied: "We're now in Rome. Staying at X Hotel. Today we saw the Coliseum." Etcetera.
But as we saw more and became more fascinated with what we saw and experienced, my descriptions became increasingly more detailed — much more personal and complex. In time, I was as interested in my literary descriptions as in the sights prompting them.
And that, too, was the beginning of a whole new chapter in our lives. That blank book, demanding much closer attention to what we saw and what we did, helped expand our understanding and appreciation of the experience. As seniors presumably approaching the conclusion of life's adventures, we had inadvertently become novices at the start of a whole new journey.
Despite our personal appetites for new and exciting adventures, however, the reality is that many seniors are often limited in varying degrees by age-related conditions of health and strength. We are not all capable of handling the more challenging requirements of travel, in which case I suggest considering the assistance-related alternatives. Instead of booking your own flights and hotels, then renting a car with which to explore the country, take a pre-packaged tour, leaving the work of travel to others.
On several of our trips we came across such tours, which included (although not designed for) seriously incapacitated travelers limited to walkers or wheelchairs. I questioned several such travelers to get their reactions, and, in every case, they responded with enthusiasm and pleasure, highly recommending the experience. The conclusion: Infirmity is certainly a handicap, but that is not always an acceptable excuse for inactivity.
The mistake so many of us make is in giving in to the problems of age, not by recognizing our frailties, but by concentrating on them and thereby accepting new, but not always necessary or valid, restrictions. Admitting reality is sensible and mature, but does not necessarily require surrendering to it.
In brief, "new" is not always good or wise or productive, but if its alternative is a continuation of indolence or a reliance on skills or needs no longer applicable or enjoyable, then it is time to reconsider.
All things considered, "new" is a whole lot better than, "You kidding? At my age?"
Bob Faber has been a resident of Ann Arbor since 1954. He and his wife, Eunice, owned a fabric store and later a travel agency. He served a couple of terms on the Ann Arbor City Council. He may be reached at rgfaber@comcast.net.