55th District Democratic primary: Candidate is 2nd-time no-show for debate
Posted on Tue, Jul 10, 2012 : 5:58 a.m.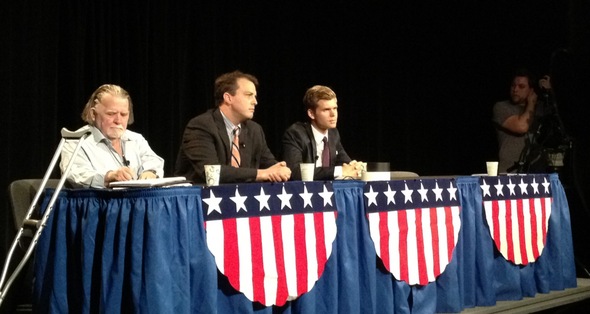 Amy Biolchini | AnnArbor.com

For the second time this election season, Michigan state representative 55th District candidate Adam Zemke found himself alone at a debate.

During a candidate debate Monday night by the League of Women Voters of the Ann Arbor area, broadcast live from the CTN studios in Ann Arbor, opposing Democratic candidate for the 55th District Andrea Brown-Harrison was not present.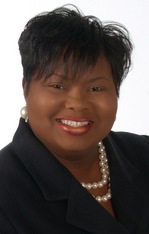 It was the second time Brown-Harrison was not present during a candidate debate this election season, the first at the Ann Arbor Democratic Party candidate forum June 16.
The purpose of the live debate, which also included the Democratic candidates for the 53rd District - Thomas Partridge and incumbent State Rep. Jeff Irwin - was to give candidates a chance to voice their views on a list of issues drafted by the League.
Brown-Harrison could not be reached for comment Monday night.
The Ann Arbor League of Women Voters said that although she is a valid candidate, they had not heard a response to their invitation to the debate after numerous attempts to contact her.
Zemke and Brown-Harrison are vying for the Democratic spot on the November ballot for a two-year spot in the Michigan House of Representatives. Voters will decide the race in the primary Aug. 7.
In November, the Democratic primary winner will face Republican and former Milan Mayor Owen Diaz.
The seat is currently being held by Rep. Rick Olson, R-York Township. After redistricting changed the political makeup of the area he represents, Olson waited to see who was going to file on each party's ticket before dropping out of the 2012 race entirely.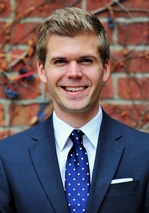 Zemke, 29, lives in Ann Arbor and is an engineer working for an auto supplier. Born and raised in the area, Zemke graduated from
Pioneer High School
before earning his bachelor's and master's degrees from
Michigan State University
in mechanical engineering.
Zemke said he knocks on doors of voters in the 55th District seven days a week, and has learned more from talking to people than at any forum.
During the debate Monday evening, Zemke shared with Washtenaw County voters why he was running for office.
"I'm sick of seeing the 'brain drain' in Michigan, and seeing the current legislature not do anything about it," Zemke said. "I'm running because I want to take these Washtenaw County values up to Lansing."
He has gained a number of endorsements, including Irwin's and most recently the nod of the Detroit Regional Chamber's Political Action Committee.
Zemke expressed interest in working with the Democratic team from Washtenaw County - David Rutledge and Irwin - at the state level, if elected.
Irwin and Zemke often agreed with each other during Monday night's debate.
"We need to solve transit in southeast Michigan," Irwin said - to which Zemke later responded:
"Young people love urban environments," Zemke said, explaining how mass transit is a critical component to preventing the "brain drain," where young people from leave the state for greener pastures.
To revitalize southeast Michigan, Zemke emphasized the importance of education, and criticized college tuition rates in Michigan schools as unaffordable.
"Education is the number one form of economic development," Zemke said.