Posted on
Sun, May 13, 2012 : 5:59 a.m.
A year of loss: Saline's Missy Caulk marks first Mother's Day after deaths of son, granddaughter
By Janet Miller
When Missy Caulk was raising her five children, she was a self-described helicopter parent: She was a member of a network of parents in Saline who kept tabs on each other's kids and she didn't miss a single football game, violin recital or school concert.
So it's no surprise, she says now, that she wants to know what middle child Jamie is doing in heaven.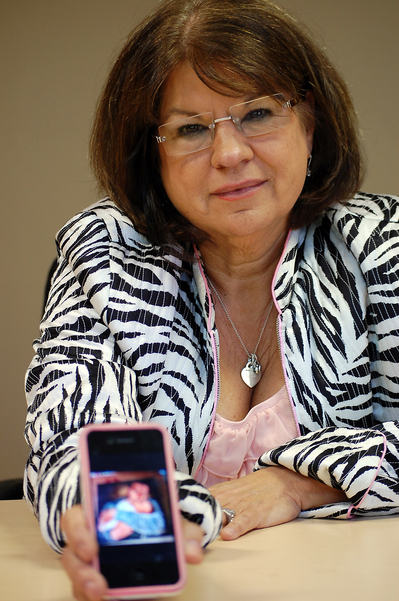 Janet Miller | For AnnArbor.com
"Being a helicopter mom, I want to know what he's doing. What he's up to. Is he writing music? Is he working? What's it like?" Caulk said.
By any measure, the past year has been a difficult one for Caulk, an Ann Arbor area Realtor, and her family.
She lost her 27-year-old son Jamie in a car accident near Nashville, Tenn., last October, and weeks later her newborn granddaughter, Lillian, died suddenly.
Friends and neighbors hadn't stopped bringing over nightly meals after Jamie's accident when 11-week-old Lillian died in her crib.
On this Mother's Day, as Caulk continues to sort through the double heartbreak, she knows what could have broken a family of faith has instead made it stronger. And through the pain and struggle, Caulk manages a sense of humor.
"We all have had bad days," she said. "The problem with having a big family is that someone is always having a bad day."
Caulk's four other children say that artistic, athletic, sensitive Jamie was their mother's favorite. While Caulk says that's untrue -- you love each child differently, she says -- she was close to Jamie, keeping connected with four of five daily text messages. "Jamie and I could always really talk," she said.
His death has changed her, Caulk said.
"I've always been entrepreneurial, a starter, goal-oriented. But losing Jamie has caused me to slow down, to focus on what's important. I'm more compassionate. I have an eye on eternity now."
Caulk rises each morning and listens to recordings of Jamie playing music he composed. She makes sure she finds time for solitude. Each day, she reads something new about heaven, looking for a way to understand Jamie's death and what's ahead.
"I'm a digger so I've been doing a lot of research," Caulk said. "I know he's not alive, but death is an interruption. It's not final. I'm still mourning, but it's not hopeless," Caulk said.
"You don't get over something like this," Caulk said. "Someone said that when you lose a child, it's like having your arm cut off. You survive, but you're never the same. That's the place I am right now."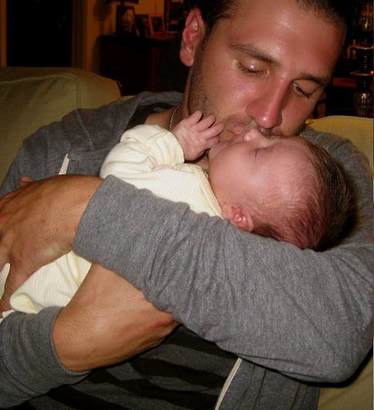 Courtesy of Allyssa Caulk
There have been a number of what Caulk calls "God nods," ways that Jamie is showing himself, she said. When she came home to an empty house, she heard him call her, she said. "No one can take that away from me." When oldest daughter Christa was sitting outside one day feeling the sadness of the loss of her brother, a butterfly landed on a nearby rosebush she had planted with Jamie, Caulk said. "He's looking after us."
Still, the days can be difficult and Mother's Day won't be easy.
"I loved being a mother," Caulk said. "That was the most important thing. I went into real estate so I could have a flexible schedule, so I could be with them when they needed me."
When Caulk married her husband, Mike, they knew they wanted four children. They were lucky enough to have five, in rapid fire, over 10 years, she said.
The Caulks moved to the Ann Arbor area in 1981, when Mike took a job with a University of Michigan Christian organization and became known as "Preacher Mike," for his open air preaching on the Diag. Nowadays, he teaches at Belleville High School.
"We had a blast raising our kids," Caulk said. When the couple would have a rare couple's night out, they would end up talking about the kids, hurrying home after a couple of hours.
But she was also happy to see them launch. "When Christa graduated from Saline High School, she asked me if I was going to cry. I said 'Are you crazy? I'm saying Halleluiah,'" Caulk said. The joy came, she said, from watching them grow up.
But this Mother's Day will be far removed from two years ago, when Jamie and his brother, Matthew, drove through the night to surprise their mother. Her family will be nearby, but it will be low-key, perhaps working on the family's cottage in the Irish Hills, a place that holds happy memories.
"Jamie never let a Mother's Day go by without flowers or a card," Caulk said.
While Jamie's death was a mother's nightmare, watching her youngest child, Allyssa, struggle with the loss of baby Lillian has been even harder, Caulk said. Lillian was the light, even on the heels of Jamie's death. Her loss caused a huge hole, Caulk said.
"She was the joy, and then to lose her was awful," Caulk said. "When Jamie died, I didn't ask God why. God is sovereign. But when Lillian died, I wanted to know why. I still want to know why."
Still, her family is intact, strong and faithful.
"This is where the rubber hits the road," Caulk said. "Something like this either makes your faith stronger or it shows that you really didn't believe. This has made us stronger. We absolutely couldn't have gone through this without personal faith. If you don't have God to hold onto, you can bury yourself in your own sadness."