AATA announces end of Blake Transit Center boarding location disruptions
Posted on Sat, Jun 16, 2012 : 5:57 a.m.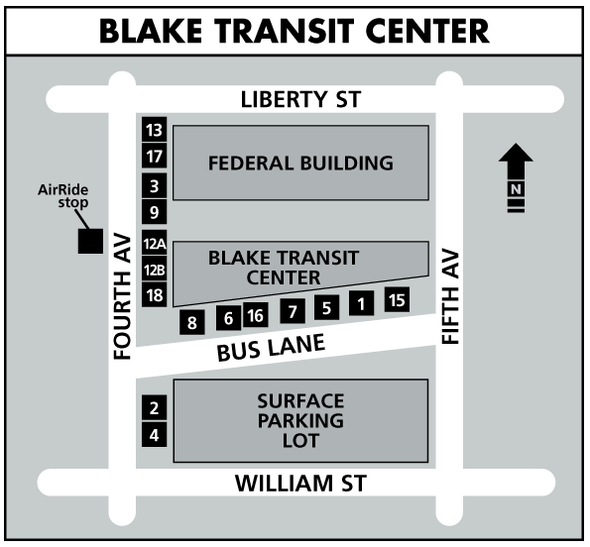 Now that Fifth Avenue has reopened in downtown Ann Arbor, the Ann Arbor Transportation Authority is announcing the end of disruptions at the Blake Transit Center.

Starting on Sunday, buses that board on the west side of Fourth Avenue will be relocated to the transit mall (see map).

The following routes will be moved into the transit mall:
1: Pontiac-Dhu Varren
5: Packard
6: Ellsworth
7: S. Main-East
8: Pauline
15: Scio Church-W. Stadium
16: Ann Arbor-Saline Road
Route 18 (Miller-University) will return to its regular boarding location on the east side of Fourth Avenue.
Riders are encouraged to use RideTrak to check the real-time status of buses. The latest information on the AATA's routes, schedules and detours is available at 734-996-0400 and on the AATA's routes and schedules page.