Posted on
Fri, Apr 8, 2011 : 5:59 a.m.
AATA's countywide transit plan might have hard time getting past Washtenaw County commissioners
By Ryan J. Stanton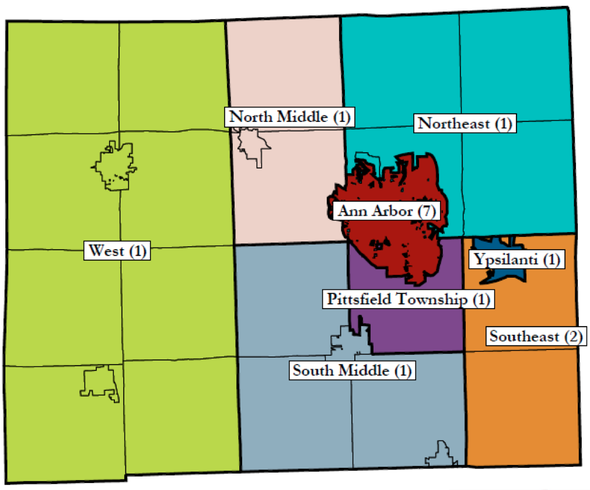 A $465 million plan to expand transit services countywide eventually will have to get past the Washtenaw County Board of Commissioners to move forward.
And if discussions that took place Thursday night during a special county board working session are any indication, that might be a tough hurdle to clear.
Michael Benham, the Ann Arbor Transportation Authority's special assistant for strategic planning, and Terri Blackmore, executive director of the Washtenaw Area Transportation Study, appeared before commissioners to give an update on AATA's transit master planning process.
AATA's governing board last month voted to move forward with the most comprehensive and most expensive of three long-range transit scenarios the agency had been considering.
Now the agency is working on implementing the $465 million "Smart Growth" scenario as part of its 30-year plan, which likely will require going to voters next year with a countywide millage request and a complete reorganization of the AATA as a new countywide transit authority.
Throughout a heated discussion Thursday night, Benham and Blackmore were cross-examined by commissioners. Six of the 11 were in attendance.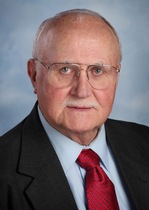 "I don't like what I see here," said Commissioner Wesley Prater, D-York Township, expressing concerns about the direction the AATA is headed. He said it seems as if the agency already has made up its mind without consulting the county board.
"I'm really kind of flabbergasted by all of this," Prater said. "I'm quite surprised that this has gone this far without the county board's knowledge, quite frankly."
Blackmore said she has discussed the issue with some commissioners individually.
Aside from whether the Smart Growth plan is right for Washtenaw County or whether residents can afford it, Prater and other commissioners had concerns about who would serve on the governing board of the proposed countywide transit authority.
A map presented at Thursday's meeting showed Ann Arbor would have seven seats on a 15-member board, Ypsilanti would have one, and seven other seats would be reserved to represent geographic blocks of outlying areas of the county based on population.
Blackmore said because Ann Arbor already has a 2-mill tax that funds AATA, which likely wouldn't go away, it would have greater representation on the board. But commissioners expressed concerns that the plan is too heavily weighted toward Ann Arbor.
The county board would be asked to ratify the appointment of board members for the countywide transit authority before the plan could move forward.
"I wouldn't be comfortable supporting something where you're doing apples and oranges figuring out how Ann Arbor gets their seats versus the way everybody else gets their seats," said Commissioner Kristin Judge, D-Pittsfield Township. "That's something that wouldn't fly with me, and we do need to vote at this board table before any of this can happen."
Blackmore said so far she's not heard any opposition to the proposed governance model from any of the communities. But that didn't reassure Judge.
"It has to come through us," Judge told Blackmore. "So I'm thrilled that they don't have a problem with it at this point. That's great. But if we do, then nothing moves forward."
Commissioner Yousef Rabhi, D-Ann Arbor and chairman of the working session, attempted to defuse tense moments. He reminded commissioners what's before them is merely a draft proposal, and the final plan has yet to be worked out.
Commissioner Ronnie Peterson, D-Ypsilanti, was highly complimentary of the plan, calling it "progressive" and a "miracle" that it came together the way it has. Still, he agreed with the other commissioners' concerns and said those should be addressed.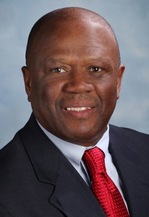 Peterson said he's been a strong proponent of a regional transit system for many years, and had hoped in more prosperous economic times that the idea would take root. At this time, he's unsure about raising taxes.
"I'm not favorable to that because I think we're still in a recovery mode," he said. "I think it'll be a while before we're ready to ask voters for a tax increase, because I don't think they want to hear that. I think they want to hear about us doing more with the dollars they already sent us."
Prater said the way he sees it, Ann Arbor is trying to get out of the responsibility of running a transit authority and "they're trying to put it on the county, and we're going to go through all kinds of contortions here." He said until he sees a clear demonstration of buy-in from the local communities, he's not ready to support the plan.
Prater added he thought the AATA was relying too heavily on data provided by the Southeast Michigan Council of Governments. He said SEMCOG's data often is inaccurate and unreliable.
Benham said in his report that 36,100 senior citizens live in Washtenaw County, a figure expected to balloon to 86,400 by 2035, according to SEMCOG projections.
According to the National Institute on Aging, more than 600,000 American seniors stop driving every year. It's also estimated 10 more Michiganders turn 65 every hour.
Citing those figures, the AATA has opted to move forward with the Smart Growth scenario, saying that nearly 94 percent of the county's senior population would be within a 10-minute walk of fixed-route transit service by 2040 if the plan were implemented.
"We've got an aging population," Benham said. "The population of elderly is going to more than double over the next 20 years. So you combine that with the special travel needs of this group and that's something that we really need to respond to."
Pointing to Chicago as an example, Benham said having good public transit also helps attract and retain young people.
Benham presented a slide that showed Ann Arbor lags behind Portland, Austin, Tucson and Madison in investing in transit on a per-capita basis. Ann Arbor's existing transit funding per capita also trails Lansing, but is ahead of Nashville, the slide showed.
Judge said she doesn't think Ann Arbor is ever going to be like Chicago, and it's not comparable to any of the other cities on the list, so the county shouldn't be planning to be something it's not. She also expressed hesitations about the economics of the plan.
"Yes, we can improve our transit. Yes, we can help our economy by having more transit here," she said. "But if we shoot for something that's too high, and we can't deliver it, and it's too much of a financial burden on our residents, I think we're all going to be losing out."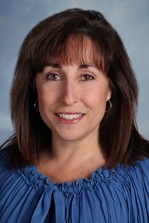 Judge was curious about potential funding from the University of Michigan. She said the university needs to be at the table as a funder and as a partner. Benham said U-M definitely has been at the table in discussions, but he couldn't say anything about funding.
Benham reminded commissioners that nothing can happen without popular support, and the plan is to put forward a proposal that residents want and are willing to fund.
Included in the Smart Growth plan are investments in high-capacity transit corridors, which AATA officials say will help guide land use development, grow jobs, preserve green space and stem traffic congestion. According to the agency, implementing the plan will pump $275 million into the local economy and create 1,870 jobs over the next 30 years, while the area will benefit from cleaner air due to more than 700 tons of reduced vehicle emissions.
AATA officials have also said the plan would reduce the number of trips taken during peak hours on Washtenaw County roads and highways by 5.5 million per year.
What still hasn't been determined is how to pay for the plan. Implementing it is estimated to require $465 million in capital costs over 30 years, and net operating expenses are estimated at $52 million annually. Not included is the current $27 million in base operating expenses.
The bulk of the $465 million would go toward enhanced urban bus service, airport shuttle service and commuter rail.
AATA is funded by a combination of federal, state and local tax dollars, as well as purchase-of-service agreements with outlying communities and passenger fares.
Historically, Benham said, the federal government has covered 45 percent of transit capital costs, with another 13 percent coming from the state, 16 percent from local sources and 26 percent directly from passenger fares. But more than a third of operational funding comes from local taxes.
AATA CEO Michael Ford is expected to come back to the county board during another working session in June to share a complete funding and implementation analysis.
After more than 30 years in business, AATA's fixed-route bus services provide more than 6 million rides a year. The fact that U-M provides funds for faculty, staff and students to ride has helped increase ridership by more than 40 percent, according to figures provided Thursday.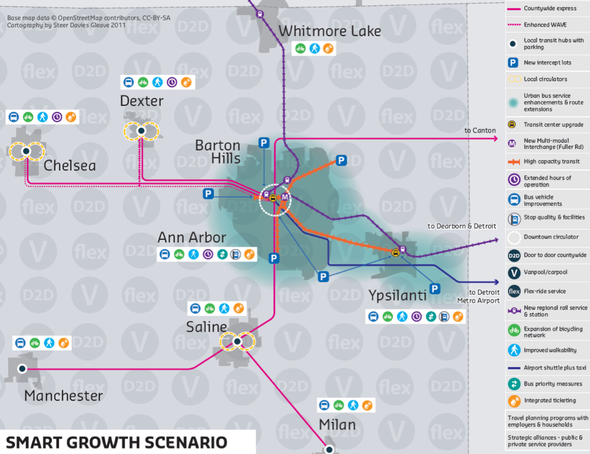 Courtesy of AATA
Ryan J. Stanton covers government and politics for AnnArbor.com. Reach him at ryanstanton@annarbor.com or 734-623-2529. You also can follow him on Twitter or subscribe to AnnArbor.com's e-mail newsletters.