Posted on
Mon, Sep 9, 2013 : 7:01 p.m.
After disinvitation, Alice Walker accepts a second speaking invitation from the University of Michigan
By Kellie Woodhouse
Alice Walker, the Pulitzer Prize-winning author of The Color Purple, has accepted an invitation to speak at the University of Michigan next fall.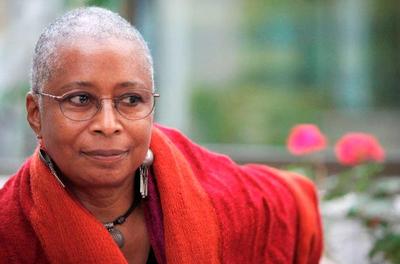 AP Photo
She'll give the biannual
Zora Neale Hurston Lecture
for the department of Afroamerican and African studies at Hill Auditorium on Nov. 5, 2014.
The invitation isn't the first Walker received from the Ann Arbor school.
She was invited to be the keynote speaker at the Center for the Education for Women's 50th anniversary in early 2014, but CEW officials withdrew that invitation.
"We are pleased to confirm that Alice Walker has accepted our invitation to speak on the U-M campus," CEW director Gloria Thomas wrote in an email. "She is retuning [sic] at the invitation of the department of Afroamerican and African studies and the Center for the Education of Women."
On her blog, Walker said giving the lecture would be a "a lovely turn of events."
"I accept your invitation to visit with you in the coming year: I believe we have all learned something from our efforts to reach out to one another, and I believe also that - if solar flares or deeply unintelligent wars haven't carried us off - it will be a good time," Walker wrote in a letter to the university that she posted on her blog.
In a memo posted on the CEW's website in August, Thomas said Walker wasn't the right fit for the celebratory nature of the anniversary event, although Walker posted on her blog that her agent was told Walker was uninvited due to a donor's objection of her outspoken criticism of Israel.
The incident gained national attention and sparked concern about academic freedom on U-M's campus.
A faculty governance committee drafted a resolution that voiced concern "about the potential damage done to the reputation" of the university by the disinvitation. U-M Provost Martha Pollack sent a notice to faculty affirming U-M's commitment to academic freedom and denying a donor urged the disinvitation. In the note on the center's website, Thomas apologized for the way the center handled the incident.
Kellie Woodhouse covers higher education for AnnArbor.com. Reach her at kelliewoodhouse@annarbor.com or 734-623-4602 and follow her on twitter.