Posted on
Tue, Aug 20, 2013 : 5:39 p.m.
Faculty express concern over U-M's reputation after school rescinds Alice Walker's speaking invitation
By Kellie Woodhouse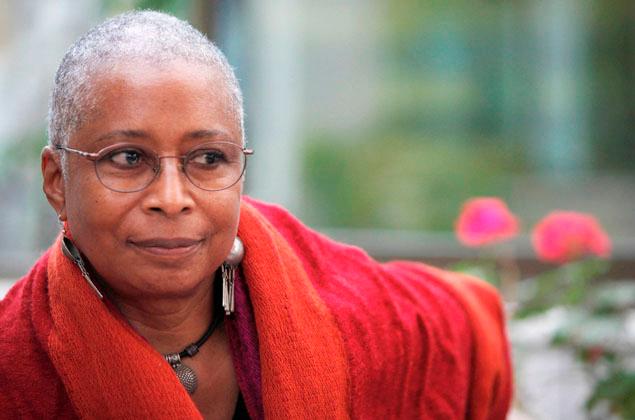 AP Photo
University of Michigan faculty governance unanimously passed a resolution expressing concern over how the school uninvited Alice Walker from speaking at its Center for the Education of Women's 50th anniversary celebration.
Walker, the Pulitzer Prize winning author who penned "The Color Purple," was originally asked to speak at the event, but the CEW later rescinded that invitation.
During a meeting Monday, the Faculty Senate Advisory Committee on University Affairs unanimously approved the following statement:
"SACUA expresses concern about the potential damage done to the reputation of the University of Michigan and its faculty by the appearance of insensitivity to principles of academic freedom stemming from the disinvitation of Alice Walker as speaker for the CEW."
Karen Staller, a U-M social work professor who chairs the committee, declined to elaborate on the resolution via email.
The exact reason for Walker's dis-invitation is unclear.
Walker said U-M told her agent that she was uninvited because a donor objected to the author's views on the Israel-Palestine conflict. However, the university provost and the center director said Walker's views had no bearing on her invitation. Instead, CEW director Gloria Thomas decided Walker was not the best speaker to convey the "celebratory nature" of the event.
After U-M received national attention for uninviting Walker, the school extended another speaking invitation to the author, this time for a different event. On Aug. 19 Walker posted the following on her blog:
"In times of war, Truth, it is said, is the first casualty. But that won't remain a truism if we sincerely seek to know what the truth of a situation actually is. It has been interesting to see the various spins put on my book... as well as that surrounding the withdrawal of an invitation to speak at a school in Michigan. Imagine my surprise this morning when I opened my computer news to find I've been re-invited. Nobody alerted me to this. Right beside this news (to me) is a photo of myself in which I seem to be gloating over a triumph."
Walker did not elaborate on whether she would be willing to speak at U-M for a different event.
A representative of the CEW did not return requests for comment.
Kellie Woodhouse covers higher education for AnnArbor.com. Reach her at kelliewoodhouse@annarbor.com or 734-623-4602 and follow her on twitter.