Ann Arbor among 9 finalists in national Green Cities award contest
Posted on Thu, Apr 26, 2012 : 2:02 p.m.
Ann Arbor has been selected as one of nine municipal finalists in the national Green Cities award contest sponsored by Waste & Recycling News.
Nearly 100 municipalities across North America — a record — entered the contest, according to a press release from the city.
Ann Arbor is among Anaheim, Calif., and Bellevue, Wash., as one of three medium-sized city finalists.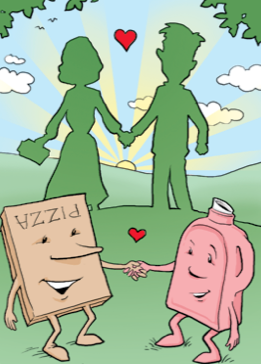 Courtesy of city of Ann Arbor
The Green City Award recognizes communities that have shown exceptional leadership in successfully communicating and promoting their residential recycling programs.
The 2012 finalists in each category are:
Small cities (fewer than 100,000 residents): Allen, Texas; City of Whiting, Ind. (in partnership with the Lake County Solid Waste Management District); Rockville, Md.
Medium cities (100,000 to 500,000 residents): Ann Arbor, Mich.; Anaheim, Calif.; Bellevue, Wash.
Large cities (more than 500,000 residents): Regional Municipality of Halton, Ontario; Honolulu; San Jose, Calif.
"Each of the Green Cities finalists should feel especially proud," WRN Editor John Campanelli said in a statement. "Not only did we get an overwhelming number of submissions, almost all of them were exceptional. Choosing the finalists from such an amazing pool of entries was not easy."
The city's press release said Ann Arbor's residential recycling program was noted for its recycling plant tours and the WasteWatcher comic series posted at www.a2gov.org/wastewatchers. More details are posted at www.wastenews.com.