Ann Arbor area candidate forums to put spotlight on local primary races
Posted on Fri, Jun 15, 2012 : 4:47 p.m.
Election season is in full swing in the Ann Arbor area and various groups are organizing forums to give voters a chance to hear directly from candidates.
The Ann Arbor Democratic Party will host a Democratic candidate forum on July 14 for City Council and county board candidates representing Ann Arbor.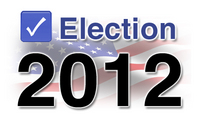 The forum starts at 10 a.m. at the Ann Arbor Community Center, 625 N. Main.
The League of Women Voters of the Ann Arbor Area also is taping a series of candidate forums at the CTN studios at 2805 South Industrial Highway on July 9 and 10.
Limited seating is available at the studios. The forums will be rebroadcast until the day before the August primary election and can be viewed on the CTN website.
The schedule for the LWV candidate forums is as follows:
Monday, July 9
7-7:30 p.m. — State Representative, 53rd District
8-8:30 p.m. — County Commissioner, District 7
9-9:30 p.m. — County Water Resources Commissioner
Tuesday, July 10
7-7:30 p.m. — Ann Arbor City Council, Wards 1 & 2
8-8:30 p.m. — Ann Arbor City Council, Wards 4 & 5
9-10 p.m. — 22nd Circuit Court Judges (non-incumbent)