Posted on
Thu, Jan 13, 2011 : 6:02 a.m.
Ann Arbor area lawmakers sworn in, work begins now on turning around Michigan's economy
By Ryan J. Stanton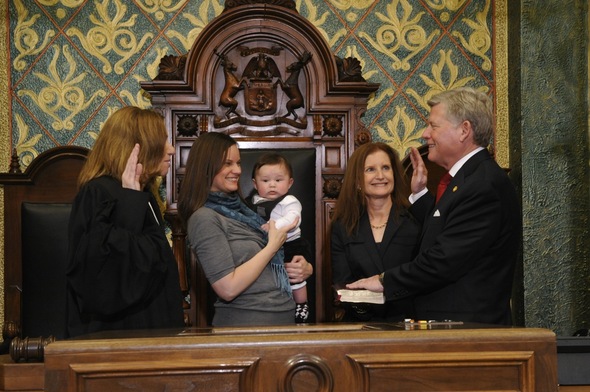 Courtesy photo
Putting Michigan's economy back on track will be the focus of the next legislative session in Lansing, say Ann Arbor lawmakers starting their new jobs in the state capital.
State Rep. Jeff Irwin, D-Ann Arbor, is among 61 new members of the House of Representatives who took the oath of office Wednesday; 49 returning representatives also were sworn in.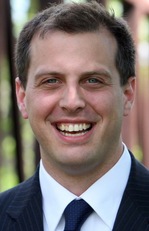 State Sen. Rebekah Warren, D-Ann Arbor, is one of 29 new members of the Senate who took the oath, along with nine returning senators.
"Everyone is giving lots of congratulations and condolences," Irwin said after being sworn in. "The state is in such extreme trouble. The budget is as out of balance as it's been in recent history, and maybe even ever. And there are major struggles ahead."
Wednesday's ceremony marks the start of a legislative session where state lawmakers will be tasked with addressing many issues, including business tax reform and a projected $1.8 billion budget shortfall for the fiscal year that starts in October.
And the Republicans will be in the driver's seat with control of the House, Senate and governor's office.
Republican Gov. Rick Snyder wants to eliminate the Michigan Business Tax and replace it with a flat corporate income tax to reduce the tax burden on businesses by $1.5 billion. But analysts say that's easier said than done, and it leaves a large budget hole to close.
The details of how Snyder intends to balance the budget and finance business tax reduction will be laid out in a State of the State address planned for 7 p.m. Jan. 19.
State fiscal analysts are scheduled to make an official estimate of state tax revenues on Friday. Snyder plans to present budget recommendations for 2011-12 to lawmakers in February.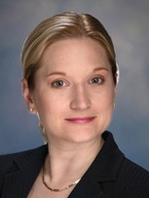 After serving the last four years on the House Tax Policy Committee, Warren — who represents a majority of Washtenaw County — says she's excited to continue her work on tax policy as a member of the Senate Finance Committee.
"I know that'll be a busy committee at the beginning of the year," she said. "And as we look at those kinds of ways we can jump-start the economy, I know Governor Snyder has been talking a lot about looking at the business tax, looking at taxation across the board."
According to Warren's website, she also will act as minority vice chair of both the Health Policy Committee and the Natural Resources, Environment and Great Lakes Committee. She also is on the Regulatory Reform and the Reforms, Restructuring, and Reinventing committees.
Irwin will serve on the House Energy and Technology Committee and the Judiciary Committee. He said he expects talks about regulatory barriers to permitting new facilities like coal and nuclear power plants, and he'll be fighting in favor of clean air and water.
"I know that the Republicans are in control of the process up here," Irwin said. "And one of the things I'm going to work hard to do is find areas of agreement — where some of the ideas I can bring to the table, they're going to want to run with. Thats's when you start talking about things like energy efficiency financing. There's nothing more conservative than conserving energy."
Irwin said he's excited to work with Snyder — the Ann Arbor businessman-turned-governor.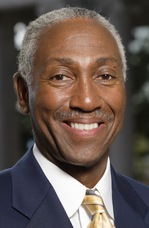 "I like Rick. I have a lot of respect for him," he said. "And I hope he'll keep the best interests of all citizens in mind. He's got a tough role given the budget situation and the political situation."
Other area lawmakers planning to make an impact in the Legislature in the coming session are Rep. Mark Ouimet, R-Scio Township, and David Rutledge, D-Superior Township.
Ouimet has been chosen to chair the House Local, Intergovernmental and Regional Affairs Committee, making him one of only three freshman lawmakers to lead a House standing committee. Rutledge also will serve on that committee, as well as the Education Committee.
Ouimet, a former banker who has served on both the Ann Arbor City Council and the Washtenaw County Board of Commissioners, said his committee will consider several issues, including new opportunities for regional cooperation and consolidation.
Ouimet also was chosen to serve on the House committees on Tax Policy and Transportation. He already has introduced his first piece of legislation.
"I've submitted an access-to-capital bill, and it's working its way to the floor," he said. "What it achieves is an opportunity for small businesses to be able to get loans from financial institutions. And as I've said all along, what I think is going to lead us out of this economic mess we're in is small businesses, and in particular women-owned small businesses."
Ouimet said three issues are on nearly every legislator's mind, regardless of whether they're Democrat or Republican: Repealing the Michigan Business Tax, switching to a two-year budgeting system and creating jobs in the private sector.
"We're all in the same room hearing the same thing at the same time, and I think we're all coming up with the same conclusions," Ouimet said.
Rutledge, an associate floor whip, said so far he's been impressed with the spirit of bipartisanship coming from both sides of the aisle.
"It leaves me very hopeful that this session will be a productive one," he said. "I'm encouraged by it, and I will do all I can to keep that spirit up front. People are tired of business as usual."
Contact Your Lawmaker
Here's the new contact info for state lawmakers representing parts of Washtenaw County. Click here for maps of the districts.
Irwin said Democrats and Republicans mostly agree on the end goals of having a balanced budget and improving the economy. But his concern is that many of the solutions that will be proposed will come from an ideological perspective different than his own.
He said he already has concerns about statements made by Republican House Speaker Jase Bolger regarding possible cuts to welfare benefits. Irwin said "balancing the budget on the backs of poor folks" is not something he's interested in.
Irwin has announced a list of priorities for the new legislative session that focuses on supporting schools and universities and protecting Michigan's natural resources.
"I think the voters of the 53rd District and the city of Ann Arbor sent me up here to stand up for the values that we hold dear," Irwin said. "And if we're talking about economic development, we need to be talking about higher ed and the role that our schools play.
"They also sent me up here also to talk about equal rights, and part of Michigan's future has to be about being a more tolerant and welcoming place."
Irwin says he will reintroduce PACE legislation that offers energy efficiency financing options to homeowners. Outgoing Gov. Jennifer Granholm recently signed into law a compromised version of the PACE legislation that applies only to businesses.
Irwin also plans to introduce legislation to secure federal funds to invest in Michigan's rail infrastructure, including high-speed rail from Detroit to Chicago.
Ryan J. Stanton covers government and politics for AnnArbor.com. Reach him at ryanstanton@annarbor.com or 734-623-2529.