Posted on
Tue, Jul 9, 2013 : 9:49 p.m.
Ann Arbor Board of Education picks 2 out-of-state finalists for superintendent role
By Kellie Woodhouse
Ann Arbor's Board of Education has chosen a New Jersey district superintendent and the assistant superintendent in Colorado Springs as finalists for the top leadership position in Ann Arbor public schools.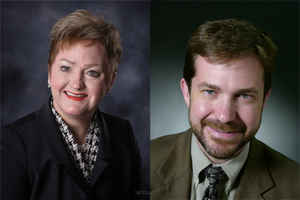 Courtesy
The board interviewed six candidates, including three from Michigan, and narrowed the pool to two:
Brian Osborne
, the superintendent of the South Orange-Maplewood School District in New Jersey who worked for the New York City Department of Education, and
Jeanice Kerr Swift
, the assistant superintendent of instruction, curriculum and student services for the Colorado Springs School District in Colorado.
The interviews took place Monday and Tuesday and the board made its decisions on finalists Tuesday evening.
The board did not chose local candidates Sandra Harris, Benjamin Edmondson or Henry Hastings; or Richard Faidley of Hershey, Pa.
The board expects to visit the finalists' school districts later this week. While in finalists' current districts, board members will seek references for the candidates.
Then early the next week the board plans to bring candidates to Ann Arbor for questioning. During those days there will be a session where constituents can ask the finalists questions.