Posted on
Tue, Mar 9, 2010 : 6 a.m.
Residents will notice a difference in Ann Arbor parks due to budget cuts, administrator says
By David Jesse
Ann Arbor city administrators were clear with City Council members on Monday night: Residents will notice the budget cuts needed to make up a shortfall next fiscal year.
Curbside pickup of Christmas trees during the holidays could be eliminated. Mowing the grass in city parks may happen less, and hand-trimming in the parks could stop altogether.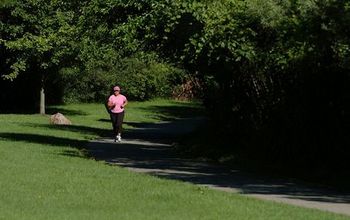 "The public will visually notice the difference in the parks," said Sue McCormick, the public services area administrator.
McCormick spent most of the meeting at the podium walking through council members through budget scenarios and impacts for the areas she oversees, including street repairs, parks, street lights and utilities.
It was the latest in a series of budget meetings the council is holding with departments. Overall, the city says the budget must be cut by 7.5 percent.
The city's budget has seen revenues drop sharply over the last two years - from what started as an $89.2 million balanced budget in fiscal year 2008-09 to a projected $76.1 million budget for the fiscal year starting in July.
At its current rate of spending, the city is on pace to go into next year with $81.3 million in expenses to account for. If the city can't cut costs or raise revenues, it would dig itself a $5.2 million hole in 2010-11.
Among the items McCormick discussed were:
Special assessment districts could be established to pay for street lighting.
Although Ann Arbor has LED street lights it can turn down to save energy and costs, DTE doesn't have the ability to meter the lights to provide savings to the city.
One of the biggest expenses to the city's general fund in the parks area is mowing and snow removal, at more than $1.2 million combined.
The city extended its cycle of mowing this fiscal year to once every 19 days in its parks, on average over the season. In the next fiscal year, starting in July, it will increase that once every 23 days.
Unless the council is willing to give the Natural Area Preservation program a cut in the money it gets from the parks millage, the city plans to discontinue hand trimming in the parks.
The city is plans to stop curbside pickup of Christmas trees this year and instead either position chippers in parks or require residents to bring the trees to the city's compost center.
City staff will begin exploring the privatization of the city's residential trash pickup to make some sort of recommendation prior to the 2012 budget cycle.
David Jesse covers K-12 education for AnnArbor.com. He can be reached at davidjesse@annarbor.com or at 734-623-2534.