Posted on
Sun, Aug 4, 2013 : 5:59 a.m.
Ann Arbor's advice for new superintendent: Build a culture of openness, accountability
By Danielle Arndt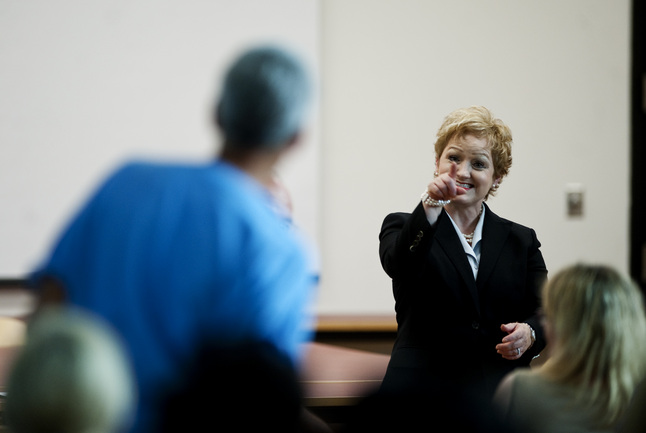 Daniel Brenner | AnnArbor.com file photo
Ann Arbor
wants a superintendent who is visible, accessible and invested in the community; who can overcome financial challenges to ensure better academic outcomes for all students; and who can improve efficiencies, board relations and administrative practices in the district.
But how does a person do all of these things in a district that "chews up superintendents and spits them out?" as one school board member said.
Listen and collaborate, communicate openly and hold others accountable — that's what some community members and past superintendents say will be keys to success for superintendent-elect Jeanice Kerr Swift.
Swift, an assistant superintendent in Colorado Springs, Colo., was offered the job of superintendent in a 4-3 vote Wednesday, after the Board of Education's top choice for the job turned it down.
Provided a contract agreement can be reached, Swift will be the district's fifth superintendent in a decade — sixth if the tally includes former Deputy Superintendent of Operations Robert Allen, who served as a yearlong interim in 2010-11.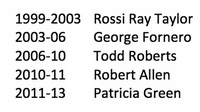 Controversy plagued the departure of three of the last four permanent superintendents.
Rossi Ray-Taylor was forced out by her Board of Education in 2003. In 2006, two weeks after George Fornero resigned, he informed the community that the under-construction Skyline High School was a year behind schedule and $3.3 million over-budget. And the district's most recent superintendent, Patricia Green, couldn't shake the community's reproach of her $245,000 salary. She also was criticized for a lack of visibility and for maintaining a residence in Maryland.
So how can Swift avoid the controversy of the past, stave off burnout and be successful? What should her first items of business be?
AnnArbor.com contacted a number of notable community members and past superintendents to see what advice they have for Swift.
Culture of Openness
Ray-Taylor, who now owns an education consulting business in Ann Arbor, said the most important thing Swift can do is spend a significant amount of time collaborating with and listening to the board, the community members at large and the district's teaching and administrative teams.
"All have voices, experiences in our local history and interests that can be very helpful to a new superintendent," Ray-Taylor said. "The next piece of that is to focus and act — to take all of that information, focus it down, and use it to lead and drive your action."
Ray-Taylor talked about how doing what's best for learning must be any superintendent's "compass" and beyond that, the other factors that should come into play are those things that make up the "fabric of the schools."
"For example, in Ann Arbor, the arts are a huge point of pride for the community," Ray-Taylor said. "In some communities, the arts don't resonate as much, but it's a critical piece of the educational experience in Ann Arbor. … And swimming. Swimming is huge. … Without these, you risk losing some students to charter schools."
She cautioned the new superintendent against becoming distracted by voices in the community that could cause her to stray from her internal compass. Ray-Taylor said Ann Arbor is a strong and vital school district that continues to be regarded as one of the best.
"It should always be among the top pacesetters. (Swift) should use the local expertise to help it maintain its status."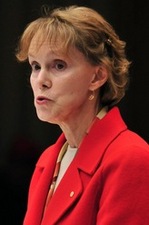 In Swift's
90-day entry plan
, which she presented during the interview process, she talked about how her first order of business would be visiting all of the school buildings. And community members were happy to hear that.
"She definitely needs to get out into the schools," said former school board member Kathy Griswold. "I would say rather than relying on her cabinet to introduce her to Ann Arbor, she needs to look to the community leaders, to parents and to principals to drive her around and get her acclimated.
"The previous superintendent (Green) relied on her cabinet to bring her up to speed, and the environment at Balas (central administration) is very different. They have a different view of the operation," Griswold said.
Former district superintendent Todd Roberts, who now is the chancellor of the North Carolina School of Science and Mathematics, was candid with his advice to the new superintendent about coming to Ann Arbor.
"Be prepared to work an awful lot," he said.
Roberts also said it's important to effectively utilize the dedicated people not only within the district, but also in the greater community.
"You can't do it all as superintendent and you have to rely on the talented people you have. I also really found that the people in Ann Arbor, even outside of the public schools, are very invested in education and want the district to be the best it can be," he said. "Tap into that."
Griswold said she would encourage Swift to form an advisory committee of community leaders to guide her during her transition into the district.
"The more people working with her and who feel part of the solution, the fewer naysayers there are going to be," Griswold said.
Roberts recommended Swift set aside some time on her calendar each week for talking to the public. He also encouraged her to make sure she is not just engaging those people who want to be engaged and come to her, but also the people who are not coming forward and are not heard from as often. Roberts said Swift should not be hesitant to accept invitations from the community.
He said Ann Arbor has a lot of bright kids who can "lend a lot to the conversation," so he encouraged Swift to include students in decision-making processes and brainstorming sessions whenever possible. However, he lamented that in a district the size and composition of Ann Arbor and with the financial challenges that districts everywhere face, Roberts said: "You don't get to spend as much time around students as you probably would like."
The topic of media relations came up throughout the superintendent search process. School board members stated specifically in their superintendent profile that they wanted a candidate with demonstrated experience working with the media.
"I probably saw the Ann Arbor News and AnnArbor.com reporters more than I saw my wife," Roberts said.
Griswold said she was happy to see Swift granting interviews to the media already.
"The district has been very guarded in the past two years. So I hope (Swift) will continue to have a different attitude. I think we need to do more with social media in the district, too," Griswold said.
Increase Accountability
University Bank President Stephen Lange Ranzini and local blogger and parent Ruth Kraut both said they would like to see Swift do away with the "just FOIA that" mentality of the previous superintendent and the central administration.
"If it's easy to provide, it should just be provided," Kraut said. "It contributes to a feeling of openness. … I think there were a lot of misunderstandings that arose under Pat Green because there wasn't a culture of openness."
Aside from improving external communications and access to district documents and information, community members stressed a need to improve accountability — program, personnel and budget accountability.
Both Griswold and Kraut advised Swift to do a thorough evaluation of the district's programs to see which are working and providing results to students. They said the programs that are not should be done away with and other options explored.
"There should be no new programs initiated until she gets a process in place for accountability. … And I'm a big believer in pilot programs. There is no reason for district-level mandates before we know if something is going to work," Griswold said.
Reading intervention is one example of a program Kraut said should be studied. It was a hot topic during the most recent budget cycle because central administrators wanted to reduce the number of reading intervention specialists. But Kraut said she never heard any real facts presented on how the reading intervention program and staff affect children's reading levels or about how reducing the program would have a different outcome.
Ann Arbor Administrators Association Co-President Kathy Scarnecchia said she thinks Swift adequately articulated during her interviews that she plans to look at all of Ann Arbor's programs and initiatives and evaluate them. Scarnecchia said the next step of prioritizing the initiatives will be important.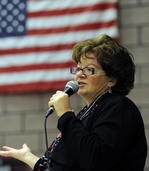 "I'd like to see her dig into what's going on and making a true list of priorities and narrowing the focus so we can do a few things really, really well," Scarnecchia said.
Ranzini encouraged Swift to evaluate staff and to "get the wrong ones off the bus." He made particular mention of principals and holding principals accountable.
Ranzini said Swift should "focus like a laser beam" on completing a zero-based budget that includes a profit and loss statement for all 31 schools — "so each can be managed to a budget, and the principals held accountable if they fail on either the revenue side or expense side."
Scarnecchia also had thoughts about the budget.
She said she hopes Swift will be able to come into the Ann Arbor Public Schools, conduct a quick review of the budget that was passed in June and reassure everyone in the school community that it's solid.
Scarnecchia said in the past few years, despite making drastic budget cuts, there have been a number of "surprises" that have come up midyear.
"I think the community needs to be reassured that we'll have a great year and that as the school year goes on, the budgeting is going to hold up and there won't be any budget freezes to fix problems," she said.
Professional development for teachers also is something Scarnecchia would like to see Swift address. She said there are ways principals and teachers can work together to provide cost effective professional development.
"Personally, I was impressed with her background in curriculum … and feel she can make sure we have teachers learning all the time," Scarnecchia said.
"… I always felt that Ann Arbor's leadership was shared until the past couple of years. But I have faith that (shared decision-making) is the leadership style of Dr. Swift … and that it's her desire to be collaborative."
Danielle Arndt covers K-12 education for AnnArbor.com. Follow her on Twitter @DanielleArndt or email her at daniellearndt@annarbor.com.