Posted on
Mon, Jun 4, 2012 : 5:38 p.m.
State budget gets mixed reviews from Washtenaw County lawmakers
By Ryan J. Stanton
State Rep. Jeff Irwin and Sen. Rebekah Warren, both Ann Arbor Democrats, say they're not happy with how the state budget turned out this year.
"I'm absolutely not happy with this budget," Warren said. "If you look at the budget we just passed, what it says is that the people of the state of Michigan are not our priority."
Despite slight increases in state spending starting Oct. 1, both Irwin and Warren argued Michigan still isn't investing enough in K-12 schools or public universities.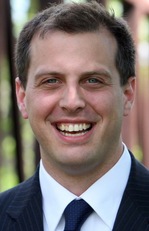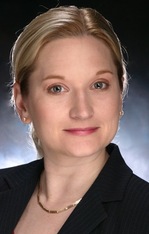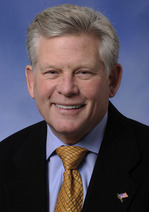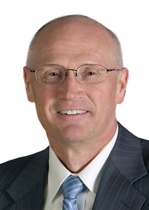 "Despite increasing revenues in the school aid fund, schools aren't seeing that money," Irwin said. "That money's not getting into the classroom. The Republicans are continuing to raid over $1.5 billion from K-12 schools to use it elsewhere in the budget."
State Reps. Mark Ouimet and Rick Olson, two Republicans who represent different parts of Washtenaw County in the Legislature, offered a different take on the budget.
Ouimet called it a responsible budget that provides tax relief for every Michigan taxpayer, trims $200 million in unnecessary spending and hikes funding levels for municipal governments.
He pointed out Republican lawmakers were able to bring forward a decrease in the personal income tax rate from 4.35 to 4.25 percent effective Oct. 1, in addition to incremental increases in the personal exemption from $3,700 per person to $4,100 by 2017.
"This is my second opportunity to approve a budget that is truly balanced, on time and moves the state forward toward continued economic success," said Ouimet, R-Scio Township.
Ouimet said highlights of the $48.2 billion state budget for him include $605 million to reduce long-term debt, $140 million more socked away in the state's rainy day fund, an additional $257 million for education and $90 million for individual tax relief.
The main budget bill passed in both chambers of the Legislature last week. The education budget passed 58-51 in the House and awaits a final vote in the Senate.
The budget includes a $36 million increase for public universities, which will get $1.4 billion overall, as well as $200 million more for K-12 schools, which will get $12.9 billion. Community colleges will get $10.3 million more, for a total of $294 million.
All three must meet performance requirements to qualify for much of the extra money. Some of of the money would go to cover school pension and retiree health care costs.
Olson said nearly $10 million could potentially be received by Washtenaw County K-12 school districts beyond the base foundation grant amounts received last year.
Most of that would be to offset increases in retirement plan costs, Olson said, while some would be used to close equity gaps and reward school districts for best practices and showing improved performance in reading, math and overall student proficiency.
"The additional money received by each district will be greatly needed to protect and enhance the ability of our youth to achieve the standards required by the world economy of today," said Olson, R-York Township. "We individually did not get everything we wanted, but this is a positive step forward, enabled by the improving state economy."
Olson said as much as he applauds the progress, it's still evident that most school districts are being squeezed. He said he expects state lawmakers to further address escalating retirement system employer contribution rates and skyrocketing unfunded liabilities.
"Also, providing more funds for early childhood education still remains to be addressed," he said. "We must strive to do even more."
Irwin and Warren said it's disingenuous for Republicans to talk about their commitment to education when the budget only restores a small fraction of what was cut last year.
"This is another year in a row that we see pretty significant cuts to most of our public schools," Warren said. "Some of our public schools will get a bump under this new formula, but most of them won't. Our higher education institutions, although they will see a little bit of a bump, we cut them 15 percent last year. So to get a 1.5 percent increase this year is really not an increase."
Warren also criticized the Legislature for failing to act on legislation that would raise $1.4 billion to better maintain Michigan's roads and bridges.
"We still didn't do anything to increase funding for roads or transit, so we'll still have crumbling infrastructure," she said. "And we'll still be leaving our local governments with budget challenges to resolve, because they won't have enough money."
Warren also was heavily critical of what she perceives as a push by Republicans to put more of the state's resources into the hands of private companies.
"We have outsourced a whole bunch of our programs in education and we've now just decided that we're going to let for-profit companies run an increasing number of our public school programs — from charter schools and now these cyber schools," she said. "So school aid fund dollars are going to pad the bottom line of companies that aren't even here in Michigan."
Ouimet said he was happy with the budget process. Completing the budget four months before the Oct. 1 deadline, he said, gives local governments, school districts and others that rely on state funding more time to accurately complete their own budgets.
"For the second year in a row, our public schools will know exactly how much state funding they will receive so they can build fiscally sound local budgets," Ouimet said.
The overall budget includes $50 million in film incentives instead of the $25 million originally planned for next fiscal year.
As for the debate over budget bills that threatened funding to the University of Michigan unless it complied with stem cell reporting requirements, Irwin said, "I think U of M was able to negotiate the stem cell language into a place where they can live with it and it's not going to frustrate their efforts to continue life-saving research."
Warren agreed it could have been worse for U-M.
"There were some changes that came out of the conference committee that ended up being better for the University of Michigan," she said.
"But like I said, if they get everything that they're eligible for, they'll probably see about a 1.5 percent increase over what they got last year, but after we cut them 15 percent last year," she said. "And that to me is one of the most disappointing things about this budget."
Irwin said he's optimistic the Michigan economy is turning around.
"Fortunately the auto industry is leading the Michigan economy back to a more healthy spot so there's not additional cuts to some of the programs that we saw cut last year such as revenue sharing that provides funding for police and fire," Irwin said. "So hopefully the great tax shift the Republicans were starting to engineer last year is starting to slow or end."
Ryan J. Stanton covers government and politics for AnnArbor.com. Reach him at ryanstanton@annarbor.com or 734-623-2529. You also can follow him on Twitter or subscribe to AnnArbor.com's email newsletters.