Posted on
Sun, Aug 11, 2013 : 5:58 a.m.
Newly formed Mixed-Use Party eyeing 3 seats on Ann Arbor City Council in November
By Ryan J. Stanton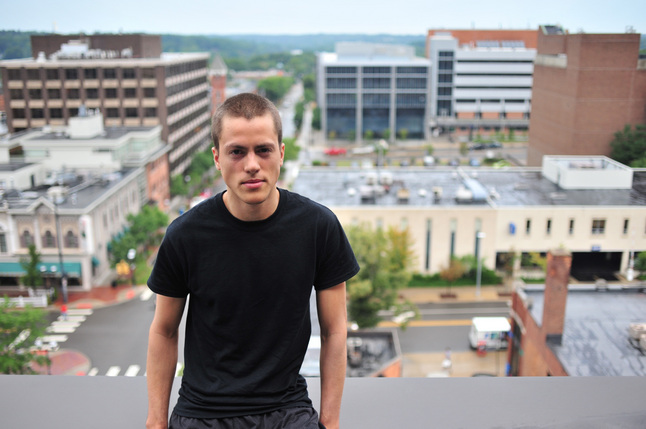 Ryan J. Stanton | AnnArbor.com
Now that the dust has settled following
last Tuesday's primary election in Ann Arbor
, attention is starting to shift to the November general election.
A newly formed group called the Ann Arbor Mixed-Use Party has put forward a slate of Independent candidates to challenge three incumbent City Council members.
The three challengers — Jaclyn Vresics, Conrad Brown and Sam DeVarti — are all college students running on a shared platform with the belief that some fundamental changes are overdue in Ann Arbor. As the name of the party implies, they want to see more mixed-use zoning.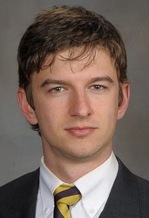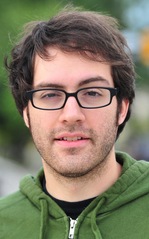 Vresics, a 20-year-old University of Michigan film student, is challenging Council Member
Sabra Briere
, D-1st Ward.
Jeff Hayner, another Independent candidate, has entered the 1st Ward race but is not affiliated with the Mixed-Use Party.
In the 2nd Ward, Council Member Jane Lumm, a former Republican turned Independent, already was being challenged by Democrat Kirk Westphal in November, but now she also faces Brown, the 22-year-old president of the libertarian student group at U-M.
DeVarti, a 23-year-old Eastern Michigan University student and lifelong Ann Arborite, is challenging Stephen Kunselman, D-3rd Ward.
Will Leaf, a recent U-M graduate who has lobbied for a video privacy ordinance in Ann Arbor, and Shang Kong, a U-M law student, are the Mixed-Use Party's co-chairs.
"Our biggest issue is land use," Leaf said. "That's where our name comes from. We think we can better protect residents, and at the same time provide more space for people to live and work."
Leaf acknowledged zoning is "complicated and kind of boring." But it affects everybody, he said, and he's hoping the party's ideas resonate with Ann Arborites.
The party states on its website it believes in civil liberty, efficient government, environmental preservation and legal equality.
The Mixed-Use Party questions traditional zoning laws that provide separate districts for different types of land uses.
"We're for a zoning code that's based on mixed-use zoning, where there would be a variety of land uses allowed in each district," Leaf said. "So we would be zoning for specific harms like noise, odor, and even shade from tall buildings, but not things like use itself."
Leaf said it's not an untested idea — Ann Arbor already has some mixed-use development, and it's part of the town's charm.
"I think a lot of people understand it's nice to have a corner store near where they live," he said. "They like to be able to walk places, be less dependent on their car."
The party wants to replace the city's "exclusionary zoning" with a new city code that includes three types of zoning: Mixed use, restricted mixed use and heavy industrial.
It specifically wants to abolish "extra rules" the city has for co-ops, sororities and fraternities.
The mixed-use zone, according to the party's website, would make it so areas of Ann Arbor with tall buildings and late-night activity can have businesses, houses and apartments next to each other "with few rules about noise, light, building height, and opening and closing times."
The restricted mixed-use zone would place additional limits on residences and businesses, including a three-story height limit, and the industrial zone would allow for "loud and dirty activities."
"Except for public land, including parks, all of the city will be covered by these three zones," the party states. "With the new zoning code, housing will be cheaper, walking to stores will be easier, natural areas will be preserved, and people will be freer to do what they want with their property."
Leaf said the party also wants to legalize "victimless crimes" and it advocates for easing the rules around drinking in public.
"One thing we would do is something like the marijuana ordinance where there's a civil infraction rather than a misdemeanor. We would consider that for underage drinking," he said. "If you're not harming others, you should not be punished by the state."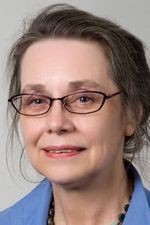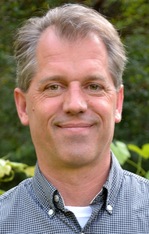 Briere said she's read through the Mixed-Use Party's platform and it seems the party is interested in changing the zoning so groups of students can live in every neighborhood and can no longer be arrested for having drinking parties in their front yard. She predicts that will present some conflicts, as some residents don't want to live next to that type of activity.
"I have a feeling there will be some very different visions for Ann Arbor and how we live together coming out in this election," she said. "I'm not convinced that their solutions don't create bigger problems, but I try very hard to keep an open mind."
Leaf said U-M students and recent graduates make up the bulk of the party's membership at this point, but they're looking to appeal to more Ann Arbor residents.
He said his party isn't trying to override the discussions city officials already are having about zoning — they're all for incremental reforms.
He attended a recent community meeting as part of the downtown zoning reevaluation process and introduced the party's "variable height limit" idea.
That essentially would allow tall buildings in the center of downtown and impose shorter height limits as properties get closer to the edges of downtown, with the height of any building perhaps limited to half the distance between that structure and the nearest property with restricted zoning.
In other words, if a downtown property is 50 feet away from a restricted zone, the height limit of a building on that property would be 25 feet.
Leaf said that type of zoning could have prevented the controversial 14-story high-rise at 413 E. Huron St. from being approved immediately next to a residential historic district.
Vresics, an Illinois native who moved to Ann Arbor three years ago, points to Kerrytown as an example of what she'd like to see more of throughout the city — collections of shops and restaurants and houses all in close proximity, making the area more walkable and vibrant.
"Right now Ann Arbor is very expensive to live in," she said. "I think our zoning plan would help bring more affordable housing for students and young professionals."
Zoning issues aside, Vresics said she'd like to see less wasteful spending in city government and less subsidization of corporate interests. The party wants to abolish tax-increment financing in Ann Arbor, which is how the Downtown Development Authority is funded.
The party's members come with mixed political backgrounds. Leaf said the party has approached both the College Republicans and College Democrats and recruited from both sides.
"Conrad is a libertarian, Sam has described himself as a bleeding-heart liberal, but I mean all of our candidates are for sound fiscal management," he said. "We're trying to get past the two-party system."
Sam DeVarti is the son of Dave DeVarti, a Democrat who spent one year on the City Council in the late 1980s and also served for several years on the DDA board.
After talking with Leaf at length about the Mixed-Use Party, DeVarti said he decided to throw his hat in the ring. He said he fully supports the party's vision for a new zoning code.
"I think a lot of the reforms that we'd like to institute are very common-sense reforms," he said. "They can prevent a lot of trouble in the future."
Leaf said he understands the Mixed-Use Party candidates might be underdogs going into November, but he's optimistic about their chances at the polls.
"Because we're young and some of our platform has more personal liberty provisions, that seems scary to a lot of residents and we understand that," he said. "But I think once they see we have a better plan to fix infrastructure, and to protect residents from harm without unnecessarily restricting the city's growth, and to prevent urban sprawl, I think they'll vote for us."
Ryan J. Stanton covers government and politics for AnnArbor.com. Reach him at ryanstanton@annarbor.com or 734-623-2529. You also can follow him on Twitter or subscribe to AnnArbor.com's email newsletters.