Posted on
Sun, Sep 1, 2013 : 5:59 a.m.
Pall-Gelman dioxane plume: Ann Arbor officials want stricter cleanup criteria to stop spread
By Ryan J. Stanton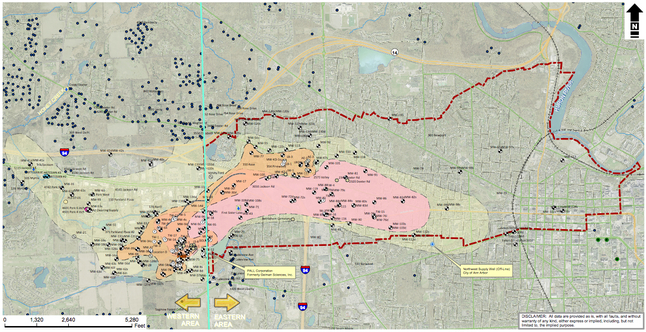 Courtesy of Washtenaw County Department of Public Health
The footprint of the
Pall-Gelman 1,4-dioxane plume
continues to expand further into
Ann Arbor
, city officials say, posing risks to human health and the environment.
Two members of the Ann Arbor City Council who are particularly concerned about the problem — Sabra Briere and Chuck Warpehoski — are bringing forward a resolution Tuesday night, urging the Michigan Department of Environmental Quality to establish stricter cleanup criteria.
If necessary, they said, they're willing to have the city petition the U.S. Environmental Protection Agency to aid in setting appropriate cleanup criteria for 1,4-dioxane in Michigan.
"This is an ongoing problem — it's not new," Briere said. "We don't have a new emergency. We have a problem, and we would like the state to help us solve this problem."
Ryan J. Stanton | AnnArbor.com
She added, "I don't want people exposed to cancer-causing agents we can avoid, and I don't particularly want this sticking around for the next 40 years."
Gelman Sciences, which later became Pall Life Sciences, used the industrial solvent 1,4-dioxane in its processes for the manufacture of medical filters on Wagner Road in Scio Township many years ago.
Between 1966 and 1986, wastewater containing the toxic chemical was sprayed on its lawns and stored in unlined lagoons. The dioxane seeped through soil and rock layers into the groundwater and began to spread, leaving parts of the city and Scio and Ann Arbor townships contaminated.
In order to protect the public, the Washtenaw County Circuit Court issued an order to prevent exposure to groundwater in certain areas, but local officials say the plume is spreading.
"When you look through the maps, you can see how the plume has changed size and how it's grown since this all began," Warpehoski said.
"The fact that Pall has been doing this very minimalist treatment protocol that does not appear to be containing this plume really puts the health, safety and welfare of the community at risk."
Environmental monitoring and remediation efforts are ongoing and are being tracked by the DEQ, even as Pall announced this year it is closing its Ann Arbor business operations.
Pall's official position has been that it's in full compliance with a consent judgment the company entered with the DEQ, which serves as the legal framework for the cleanup, and the ozone-oxidation treatment technology it's using has been approved by the state.
But local officials are concerned they still see the plume spreading, and they don't believe the most effective cleanup methods are being used.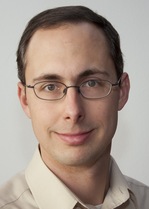 "There's a very slow cleanup process," Warpehoski said. "They're pumping water out from the ground, treating it to remove dioxane, and then discharging the treated water into Honey Creek. They're doing the least amount possible to stop the plume from spreading."
The real concern, Warpehoski said, is what happens if the contamination spreads to the Huron River.
About 85 percent of the city's drinking water comes from an intake pipe at Barton Pond on the Huron River, while 15 percent comes from wells located at the city's airport. The city already has had to shut off other wells on the western side of the city because of the plume.
"So we've already lost access to drinking water sources because of this plume," Warpehoski said.
Pall officials and DEQ officials couldn't be reached for comment Friday.
The DEQ's 1,4-dioxane residential drinking water cleanup standard was set a number of years ago at 85 parts per billion for a 1 in 100,000 residual cancer risk.
In 2010, the U.S. Environmental Protection Agency published a toxicological review of 1,4-dioxane, recommending a steeper cancer slope factor. Briere and Warpehoski said that effectively set the drinking water residual cancer risk level at 3.5 parts per billion for 1 in 100,000.
"The current EPA standards would be something like 3.5 ppb and we're cleaning to an 85 ppb standard and not even that in some cases, so it's a real interesting problem," Briere said.
When the Pall-Gelman plume was first discovered in the 1980s, the acceptable level of 1,4-dioxane in Michigan was just 3 parts per billion.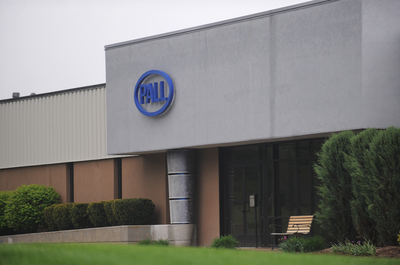 Melanie Maxwell | AnnArbor.com file photo
The resolution from Briere and Warpehoski states, "The EPA has categorized 1,4-dioxane as a non-threshold carcinogen. California and Illinois lowered their drinking water guidance levels to 1 part per billion, while Massachusetts set its guidance at 0.3 parts per billion."
Briere and Warpehoski are now calling on the DEQ to set new standards that are in line with the EPA's more recent findings about dioxane, in hopes that the dioxane making its way through underground streams in Ann Arbor will become less of a threat over time.
Briere and Warpehoski said it's clear from looking at mapped data of dioxane readings that the plume is expanding, but it's hard to tell which way it will head next and if or when it will reach the river.
At this point, Briere said, the city has no way to be confident the plume won't eventually contaminate the city's primary drinking water source.
"One of the concerns people have is the plume might go to Barton Pond and that's not an irrational concern," Briere said. "But we don't have any evidence on those plume maps that indicate that's the way it's headed. That doesn't mean it's not. It simply means we can't tell."
Mike Gebhard, an environmental analyst with Washtenaw County, said in 2011 he calculated it could take 10 to 15 years or less for the dioxane to reach the river, though he said there aren't enough monitoring wells in place to get an accurate picture of where the flow is headed and how fast.
Briere and Warpehoski argue additional data and modeling are needed to help define and predict the areas, direction and rate of expansion of the plume.
The city has been unsuccessful in its efforts to be considered by the Washtenaw County Circuit Court as an interested party in a lawsuit brought by the Michigan attorney general on behalf of the DEQ against Pall regarding the dioxane plume and its cleanup.
Briere and Warpehoski argue Pall hasn't been required by the DEQ and the Circuit Court to predict with sufficient accuracy the areas, direction and rate of expansion of the plume.
Their resolution urges the DEQ to "act responsibly and protect the public health and environment of Michigan" and "use the best science now available." They want the state to acknowledge that no level of exposure to 1,4-dioxane is safe.
"Dioxane is a really hideous material," Warpehoski said. "The goal is getting this cleaned up and I'm not satisfied with the current level of cleanup."
Chuck Gelman, the founder of Gelman Sciences, couldn't be reached for comment for this story. He still lives in Sloan Plaza in downtown Ann Arbor.
Ryan J. Stanton covers government and politics for AnnArbor.com. Reach him at ryanstanton@annarbor.com or 734-623-2529. You also can follow him on Twitter or subscribe to AnnArbor.com's email newsletters.