Posted on
Wed, Feb 20, 2013 : 9:35 a.m.
Ann Arbor Public Schools Educational Foundation names new executive director
By Danielle Arndt
Editor's note: This story has been updated with comments from Mary Cooperwasser.
After five months without a leader, the Ann Arbor Public Schools Educational Foundation has hired a new executive director.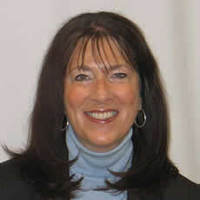 Courtesy photo
Mary Cooperwasser
, the former Major Gifts Officer for
Eastern Michigan University
's
College of Business
, will run the $1.2 million endowment organization that's mission is to raise private funds to support education at the
Ann Arbor Public Schools
.
"Mary brings a wealth of experience, knowledge and energy to the foundation," said a news release from the AAPSEF announcing its selection. "... Mary's broad background … and specifically her love of fundraising for public education will all be invaluable assets."
The foundation says during Cooperwasser's tenure with EMU, she significantly increased fundraising activities and gifts throughout a five-year period.
Cooperwasser will be just the second executive director since the AAPSEF was founded in 1991. The organization's first executive director, Wendy Correll, stepped down in September 2012. She held the position since 2006.
According to her Linkedin profile, Cooperwasser received her education from Boston University and the University of California-Los Angeles. Other positions she has held include director of marketing and community relations at Glacier Hills Senior Living Community and marketing manager at Hobbs + Black architectural firm.
Cooperwasser had three children graduate from the Ann Arbor Public Schools, so she understands from personal experience how sports, arts programs and exceptional teaching are a lasting part of children's lives and breed "creative, smart and socially-minded community citizens," according to the release.
Cooperwasser said because her children had such great experiences with the Ann Arbor Public Schools, this position is an exciting one for her on a personal level.
"It's a tremendous opportunity to be in a position where, in a small way, I can give back for the great education our children received," she said. "I have every expectation that we are going to take the wonderful platform that already has been established at the foundation and strengthen it...
"Fundraising is every day, every month, every year — it's continual, continually reaching out to your community base, growing the base, communicating the needs and communicating the opportunities to give. ... I'm excited to be working with the incredibly dedicated (foundation) board members and people within the community to continue the work and the mission of this foundation."
The educational foundation's board chairman Omari Rush said with decreased funding from the state of Michigan, cuts to programs, staff and services continue to plague the Ann Arbor schools. He said this is a critical time to grow the foundation's private fundraising efforts.
"There has never been a more crucial moment to educate and build community consensus as we work to keep excellence within the Ann Arbor Public Schools," Rush said. "A strong local public education system affects everything from business recruiting to home values to retaining the best young minds. Private giving is vital to that goal, and Mary's talents and passion will help the Foundation become more vocal, active, and effective within the community."
Danielle Arndt covers K-12 education for AnnArbor.com. Follow her on Twitter @DanielleArndt or email her at daniellearndt@annarbor.com.