Posted on
Fri, Jan 18, 2013 : 5:59 a.m.
Search continues for new executive director of Ann Arbor Public Schools educational foundation
By Danielle Arndt
It is unclear when the nearly $1.2 million endowment organization that raises private funds to support education at the Ann Arbor Public Schools will have a new executive director.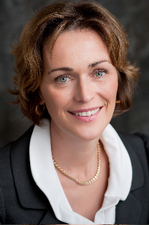 A search for someone to manage the
Ann Arbor Public Schools Educational Foundation
has been ongoing since September, when former Executive Director
Wendy Correll
stepped down.
A job posting on the foundation's website is open-ended, with no application deadline. Current board of directors Chairman Omari Rush said this was done by design.
"The reason we didn't put a deadline is we wanted to give ourselves some flexibility," he said. "We're just trying to be very open about who's out there and finding the best, most dynamic individual.
"We're still searching and hope to have someone identified fairly soon."
The position is full time and the job posting describes the salary and benefits package as "competitive" and says it will be commensurate with experience and perceived potential.
Correll was the non-profit organization's first executive director. It is unclear why she resigned. Correll was hired in 2006; and in 2007, the foundation experienced a "dramatic growth spurt," according to the job posting.
The foundation's board of directors believes the organization is poised to make yet another leap in growth. They are looking for a new leader with outstanding interpersonal skills and a strong affinity for and comfort with major gift fundraising to join the board and its volunteer network to achieve this desired growth, the posting says.
The foundation has begun to screen candidates who are in various stages of the application process, Rush said. The posting indicates all resumes and cover letters should be emailed to Rush at rush@aapsef.org with "Executive Director Search" in the subject line.
"I've been saying our goal is the beginning of February (to have a new hire identified), but we certainly are still accepting applications," Rush said.
The primary responsibility of the executive director is fundraising and external relations. Currently, the AAPS Educational Foundation is between major fundraising drives.
This past summer, after the organization's most recent initiative fell short of its target, Correll and the board of directors began re-evaluating the group's fundraising efforts.
The educational foundation's One Million Reasons Campaign wrapped up in July 2012, raising a total of about $795,000. When the campaign launched in 2010, the goal was $1 million in one year's time.
The first year generated $335,000 in donations, the most the foundation had ever raised in an annual period, so the board of directors extended the campaign in 2011, and again in 2012, to cumulatively try to reach the initial $1 million goal.
The campaign brought in about $300,000 in 2011, but this past year, it brought in $160,000.
Rush said the board will rely on its new executive director to develop the foundation's next fundraising push.
"We'll be looking for them to lead the way with something innovative," he said. "They'll receive guidance from the board of directors, but it'll be up to them in terms of how they want to lead the charge."
For fiscal year 2011, the most recent year for which data was immediately available, the AAPS education foundation tallied contributions of $426,088 in revenue and spent $371,333 on program services and $121,106 on administrative costs, according to its IRS form 990. It had $1.18 million in total assets and $291,401 in liabilities.
A phone call requesting the foundation's 2012 financial information was not returned Tuesday.
In November, the foundation awarded $115,000 in grants to the Ann Arbor Public Schools. A major portion of the money, $65,000, went toward the Argus IMRA Planetarium at Pioneer High School, $43,000 went toward middle school activities busing and $7,000 came earmarked from the Greek Orthodox Ladies Philoptochos Society for the purchase of software to help autistic students.
Danielle Arndt covers K-12 education for AnnArbor.com. Follow her on Twitter @DanielleArndt or email her at daniellearndt@annarbor.com.