Posted on
Thu, Aug 11, 2011 : 5:59 a.m.
Ann Arbor school board will put $46 million technology bond request before voters in February
By Kyle Feldscher
Ann Arbor school board members all agree that updated technology is dearly needed in the district, but the trustees voted to wait until February to ask citizens to approve the funds for the project.
Trustees had debated at the last two board meetings whether it would serve the district better to put the $45.855 million bond request on the November ballot or to hold off until a later date. In the end, trustees decided the district needs more time to explain to the public why it needs the funds for new technology.
Trustee Andy Thomas said the delay would give district officials more time to prepare materials and communicate the need for the .5-mill tax before voters have to decide whether to approve it.
"My concerns with the November election have nothing to do with the merits of the technology bond itself," he said, "but simply have to do with the amount of preparation. I think, all in all, we are going to be well served by pushing this issue back by three months."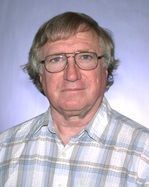 The school board directed Superintendent Patricia Green to form language for the technology bond in July and met Tuesday to discuss when to put the issue on the ballot. The decision made by trustees on Wednesday gives district officials approximately 16 extra weeks to make their case.
The filing date for the November election is Tuesday.
In her presentation to trustees, Green emphasized the role technology plays in the school district's strategic plan. She said Ann Arbor has a very defined technology plan and the bond would help take that next step toward meeting the "international standards" to which the district aspires.
The changing expectations of students — needing more technology in their lessons than any previous generation — mean the school district has to continue to upgrade its technology, she said.
"They've grown up in a digital world, and they're further along than us," she said. "We have to be the leaders in education, help them and guide them to make sure they have the appropriate scaffolding and support to use that technology."
Among the potential benefits from having new technology would be the opportunity to shrink the achievement gap through software like the Northwest Evaluation Association tests the district purchased earlier this year, Green said. She also mentioned shrinking the digital divide between home and school that students often experience and preparing students for the jobs they'll have after they graduate.
District officials released more information about the technology bond on Wednesday they believe will ease some of the public's worries about a new tax.
Thomas said he has heard many complaints that the district would spend nearly $46 million in technology during the initial years of the bond and all of the technology purchased would be out of date in three to five years. Not true, he said.
"We're issuing three separate bond issues, first in 2012, second in 2015 and third in 2019," he said. "The reason that it is being spread out is precisely because we are going to be going on an on-going basis refreshing technology."
Thomas added that the bond would be paid off by 2025, not in 25 years as he said he's heard is the perception among some in the public.
The district also released initial numbers on how it would spend the total amount of money in the bond.
$19.98 million on student school computers on a three-year cycle
$6.63 million on teachers' and administrators' computers on a three-year cycle
$1 million on district switch replacement on a five-year cycle
$1 million on district server replacement or upgrade on a five-year cycle
$1 million on administrative software on a 10-year cycle
$245,000 on student intervention support services on a 10-year cycle
$500,000 on career technology and education on a 10-year cycle
$250,000 on MediaCast, video storage softare, on a 10-year cycle
$2.5 million on a 10-gigabyte backbone for infrastructure on a 10-year cycle
$700,000 on installing server rooms and wiring closets on a 10-year cycle
$3 million on wireless Internet upgrades
$2.11 million on contingency
$1.5 million on project management
The district spent $27 million on technology from a bond that was approved in 2004. The final update of technology from that bond came in 2009, according to Randy Trent, executive director of physical properties for AAPS. Among the things paid for in the final refresh were about 1,450 new laptops for students, he said.
"It's not about glamorous technology," he said. "It's about how can we make the kids more productive in their learning environments."
Kyle Feldscher covers K-12 education for AnnArbor.com. He can be reached at kylefeldscher@annarbor.com or you can follow him on Twitter.