Posted on
Thu, Jan 19, 2012 : 5:59 a.m.
Ann Arbor school board directs administrators to explore legal action against Michigan over funding
By Danielle Arndt
Fed up with the threat of money leaving the School Aid Fund, Ann Arbor's Board of Education directed administrators to explore opportunities for legal action against the state Wednesday.
The consensus was to, at a minimum, investigate the costs and possibilities of formally challenging the state through litigation — a move triggered by a budget update from Deputy Superintendent of Operations Robert Allen.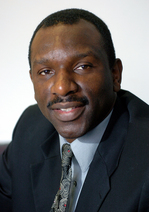 Allen summarized information he received while attending the
Michigan School Business Officials
(MSBO) Financial Strategies Conference in
Lansing
Tuesday and Wednesday.
"I have heard nothing in the last few days that indicates (our budget deficit) is going to be any less than $14 million," Allen said. "My assumption now is we are looking at least at $14 million."
He said the only adjustments that possibly would need to be made to this figure would be due to the all-day kindergarten component. He said he believes the legislation slashing per-pupil funding for half-day kindergarteners will stand.
Superintendent Patricia Green said a group studying the logistics of all-day kindergarten at Ann Arbor Public Schools is supposed to have a report to her by Jan. 31. Green will review the report and make a recommendation to the board in February, she said.
The push to explore legal action against the state was spearheaded by Vice President Christine Stead. However, all of the board members were passionately in agreement.
"It's about time," said Trustee Susan Baskett. "I've said all along we have been way too nice. You have my full support. I cannot believe what they (state officials) are doing to our children."
"We're Ann Arbor," echoed Trustee Simon Lightfoot. "Education is what we do. I think it's up to us to lead the way because of who we are."
Trustees Glenn Nelson and Andy Thomas also gave the go-ahead to look at legal remedies to the K-12 funding crisis, but cautioned against sinking too many district resources into the pursuit.
"I certainly support exploring what the legal routes are," Thomas said. "I would also question if this could possibly be done through the Michigan Association of School Boards or another entity."
Then the costs could be shared, he said.
Stead's argument for pursuing a possible lawsuit was the state continuously touts money that is not really there and has given money from the School Aid Fund to colleges and universities, which she said was not the intent of Proposal A.
According to the MSBO, the state has projected the School Aid Fund will have a positive balance of about $142 million at the end of the 2011-2012 academic year. The state is also estimating a balance of about $222 million for 2012-2013, Allen said.
But the MSBO said the state's projections did not subtract out the approximately $450 million in one-time funds awarded to districts that met Gov. Rick Snyder's "best practices" or the nearly $500 million allocated to colleges and universities.
Additionally, according to the Michigan Office of Retirement Services, school districts' contribution rates for retiree health care costs will go up for 2012-2013, from just less than 25 percent to about 27 percent. Allen said the MSBO expects that contribution rate to reach 30 percent within the next couple years.
Given this information, Allen said he does not anticipate any immediate increases to the foundation allowance for public schools.
Green had been holding out on Ann Arbor's budget shortfall, anticipating good news from the state's annual revenue-estimating conference, which took place Jan. 13.
"Until we know what (the revenue) is going to do, we are not going to be able to know the rest of the equation," she said during a recent interview with AnnArbor.com when asked about concessions the district may need to make.
Green was "optimistic," hoping Ann Arbor's budget shortfall would be closer to the $10-million mark, she said following Wednesday's board meeting. But she added, now is the time to be realistic.
Green declined to comment on what items may appear on the chopping block during upcoming budget discussions.
"It's too premature," Green said. "We are getting a lot of suggestions from the public. Right now we are looking at everything — across the whole district."
She said administrators have been going through each department and identifying ways to cut and reduce spending.
The revenue-estimating conference did reveal some good news for Michigan as a whole: $633 million in new and ongoing revenue.
Combine this figure with the unanticipated budget surplus of $457 million and government officials have upwards of $1 billion extra to work with.
State Reps. Jeff Irwin, D-Ann Arbor; Mark Ouimet, R-Scio Township; and David Rutledge, D-Superior Township, all have gone on the record stating some, if not all, of the surplus should go toward schools.
But whether it will remains to be seen, Green said.
Snyder intends to deliver his budget proposal for 2012-2013 on Feb. 9. The Legislature will have until the start of the fiscal year on July 1 to amend and approve it.
Snyder has said publicly this budget will not contain any more cuts to education.
If the governor does propose using a portion of the state's surplus to replenish the School Aid Fund, Allen said he expects the money would be doled out in the form of additional best practices, perhaps pertaining to student achievement this time, rather than a district's business operations as in 2010.
Staff reporter Danielle Arndt covers K-12 education for AnnArbor.com. Follow her on Twitter @DanielleArndt or email her at daniellearndt@annarbor.com.