Posted on
Wed, Dec 9, 2009 : 10:08 p.m.
Ann Arbor school board weighing move to November election cycle
By David Jesse
The Ann Arbor school board will vote next week on a plan that would move its elections to November each year.
At the end of a study session tonight on the issue, school board President Deb Mexicotte said she would make the formal recommendation to the board next Wednesday.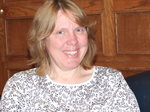 Three school board members - Mexicotte, Glenn Nelson and Irene Patalan - attended the single-issue study session.
District administrators asked the board to look at moving the election date to cut money from the district's budget, which is facing an $8.5 million hole this year and up to a $20 million hole total in the next two years.

"Under the circumstances, the potential cost savings are significant," Superintendent Todd Roberts said, especially when considering the cost of the election against teaching or other staff jobs.
The district currently holds elections in May and pays about $90,000 for each election. Switching to annual November elections would save the district $164,500 every two years.
Having annual November elections isn't the only election change the district is considering.
If the board switched to only having elections in odd-year Novembers, it could get about $155,500 in savings every two years.
The additional savings by having annual elections results from piggybacking on other elections, including city, state and national ones. Under the plans, other municipalities would have to pay the bulk of the cost of the election.
Board members spent about a 90 minutes discussing the various scenarios, which could also call for extensions of board terms.
Board members discussed whether being on the ballot in even years during national elections would cause the school vote to be buried on the ballot, resulting in fewer votes, and whether school issues would get lost in conversations about other races on the ballot.
A public hearing on the change will be held Wednesday.
Also in attendance at the meeting were three candidates hoping to be appointed to the board on Wednesday to fill the seat vacated by Helen Gates-Bryant. Those were Jack Panitch, Margy Long and Andy Thomas.
David Jesse covers K-12 education for AnnArbor.com. He can be reached at davidjesse@annarbor.com or at 734-623-2534.