Posted on
Thu, Jan 31, 2013 : 5:58 a.m.
Ann Arbor spending $48K per year on vehicle allowances for city employees
By Ryan J. Stanton
The city of Ann Arbor has 16 employees who receive monthly vehicle allowances that cost city taxpayers more than $48,000 a year combined, city records show.
AnnArbor.com received a report on those allowances this week in response to a Freedom of Information Act request, showing they range from $200 to $375 a month.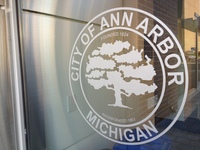 Here's a list of all 16 city employees and the monthly worth of their allowances:
Colin Smith, parks and recreation manager — $200
Jeff Straw, parks and recreation deputy manager — $200
Ralph Welton, chief development officer — $150
Susan Pollay, DDA executive director — $315.63
Annette Weber, city assessor's office — $200
Michael Courtney, city assessor's office — $200
David Petrak, city assessor's office — $200
Amy Balogh, city assessor's office — $200
Ryan Doletzky, city assessor's office — $200
Patricia Forner, city assessor's office — $200
Matt Warba, acting field operations manager — $300
Dennis Crum, fleet and facilities supervisor — $300
Matt Kulhanek, fleet and facilities manager — $300
Earl Kenzie, wastewater treatment manager — $300
Ellen Taylor, assistant fire chief — $375
Greg Bazick, deputy police chief — $375
Monthly total: $4,015.63
The city has moved away from offering vehicle allowances as cash perks to top administrators. For instance, the city administrator and city attorney no longer receive them.
However, city leaders maintain vehicle allowances are an administratively efficient way to reimburse certain employees who do a lot of driving on the job — without making them keep track of every mile they drive and fill out lengthy mileage reimbursement forms every month.
But an auditor raised concerns recently that the city is letting employees with vehicle allowances still claim mileage reimbursements for out-of-town trips.
AnnArbor.com has another FOIA request pending with the city for records showing which employees have city-provided vehicles they are able to take home and commute to and from work with.
The city's expenses related to vehicle allowances have decreased considerably in the last few years, going from $88,208 in 2010 to $85,160 in 2011 to $79,788 in 2012, and now about $48,000. A number of employees have dropped off the vehicle allowance list, including the city administrator, city attorney, police chief, fire chief, service area administrators and more.
Ryan J. Stanton covers government and politics for AnnArbor.com. Reach him at ryanstanton@annarbor.com or 734-623-2529. You also can follow him on Twitter or subscribe to AnnArbor.com's email newsletters.