Ann Arbor woman to be sentenced in drunken hit-and-run accident; also faces lawsuit
Posted on Mon, Oct 22, 2012 : 9:30 a.m.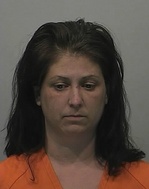 Kimberly Vernell Morse, 44, is scheduled to be sentenced Wednesday on two charges related to a drunken-driving accident that left an Ann Arbor man seriously injured.
Washtenaw County Trial Court Judge Archie Brown agreed to a sentence of 14-38 months in prison as part of a plea deal. In September, the Ann Arbor woman pleaded guilty to a charge of operating while intoxicated causing serious injury and no contest to failing to stop at the scene of a serious personal injury and accident. A third charge of operating while intoxicated was to be dismissed.
Morse's legal issues won't end after sentencing, however. A civil lawsuit filed two months after the March incident by the injured bicyclist, William Pidgeon, is still pending. A scheduling conference was adjourned Oct. 11 and rescheduled for Dec. 10, according to court records.
The suit, filed May 30, seeks more than $25,000 in damages. It lists two defendants, Morse and Citizens Insurance Co., where Pidgeon has a policy. Since Morse was "uninsured or under insured," the company should be liable, the suit claims.
Both the criminal and civil cases stem from an incident on March 13. Morse has admitted that her blood-alcohol content level was .24 percent when she struck Pidgeon on Dixboro Road in Ann Arbor Township. Morse fled the scene. She said she didn't recall leaving the accident scene due to her intoxication. A state trooper later arrested her when she was in a second accident at U.S. 23 and North Territorial Road.
The lawsuit claims the accident left Pidgeon physically and emotionally injured.
"(Morse) left the scene of the accident and left (Pidgeon) sprawled in a ditch and suffering from significant injuries which caused (him) to suffer serious impairments of important body functions," the lawsuit states.
In goes on to say that Pidgeon has "suffered serious and permanent disfigurement" and a "loss of enjoyment for the ordinary pleasures of life."
A response filed by Morse's attorney claims that at a trial, the defendant will show Morse wasn't the sole cause of the accident and that Pidgeon's negligence contributed to it, according to court records.
Court records show that the bulk of Morse's responses to Pidgeon's, however, had to do with her extreme intoxication. She was unable to admit or deny the claims.
"She doesn't have a recollection of striking anyone," said Richard Convertino, Morse's attorney in the criminal case, at her September court appearance.
In the lawsuit, Pidgeon is represented by Norbert Leonard of Leonard and Kruse, Morse by James Bradley of Seacrest Wardle and Citizens Insurance by Jessica Greyerbiehl. None of the attorneys involved in the case returned phone messages left by AnnArbor.com. Pidgeon also declined to comment.