Ann Arbor's proposed $270K cut to parks funding goes too far, violates city policy
Posted on Tue, May 10, 2011 : 5:58 a.m.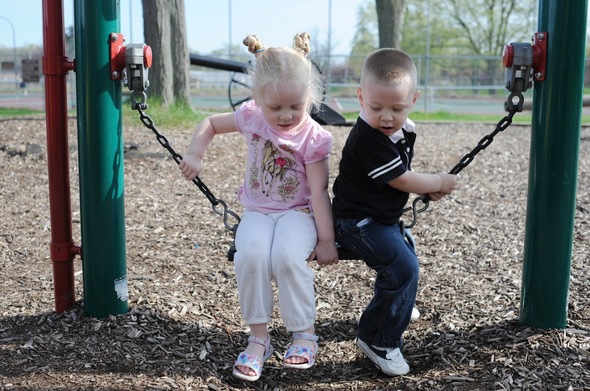 Melanie Maxwell | AnnArbor.com

The Ann Arbor City Council may be violating a city policy if it goes through with the level of cuts proposed for park operations under the city administrator's recommended budget.

Under a council-approved policy dating back to 2006, cuts to parks cannot be greater than the percentage reduction in the city's general fund in any given year.

The city is proposing about a 3.1 percent cut to the general fund starting July 1. Meanwhile, funding for parks is proposed to drop by about 4.2 percent, though city officials say that's due largely to efficiencies in service delivery — not actual service reductions.

Still, members of the city's Park Advisory Commission have lamented the cuts, as well as the fact that the budget for park operations shifts nearly $250,000 to the city's stormwater and Metro Expansion funds.

The issue took center stage Monday night during a special working session of the City Council. After a lengthy discussion, city officials came to an agreement that the recommended budget for parks next year falls about $90,000 short of adhering the 2006 policy.

That's when considering the $2.5 million park operations budget and the separate $3.5 million parks and recreation budget as a whole. Together, those budgets are proposed to be cut by about $270,000 in the fiscal year starting July 1.

Now council members either have to amend the 2006 policy or find another place in the budget to take $90,000 from, and that's easier said than done.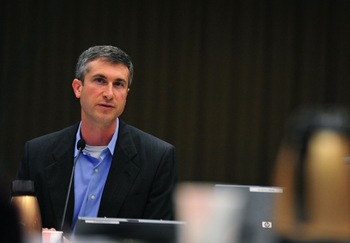 "We live in very difficult times. As you know, there are material cuts being proposed in safety services," said Council Member
Christopher Taylor
, D-3rd Ward and an ex-officio member of PAC. "Another $90,000 is approximately one officer, approximately one firefighter."
Taylor said there would need to be a permanent lasting cut somewhere else in the budget to restore that $90,000 to parks.
The city already is looking at deep cuts to public safety, including 25 positions in the police department and 12 positions in the fire department over the next two years.
When the parks funding policy originally was approved by the City Council, it was seen as a way to assure voters that once the parks millage passed that year, money from the levy would not simply take the place of general fund support for parks, PAC representatives point out.
PAC Chairwoman Julie Grand reminded council members last week that the millage will be up for renewal next year.
"Next year we are going to be asking voters to return to pass the millage again and the significant cuts really concern us," she said, adding she's worried the perception will be out in the community that "the millage will just be a substitute for the general fund."
The city's proposed budget includes $158,000 in savings by using temporary labor for vacant positions to maintain service levels in park operations. City officials also cite new equipment and changes in procedures that will allow mowing at the same level as last year.
The parks budget also includes a number of fee increases — such as at city swimming pools and the Buhr Park ice rink — that are expected to raise tens of thousands of dollars.
Under any other circumstance, Taylor said, the fact that the city has found a way to reduce costs and maintain service levels would be celebrated.
"In this context, we are operating under a resolution which does not talk about the services actually provided to the residents but rather the amount of money put into the parks budget," Taylor said, adding an option to consider is revising that language.
Council Member Marcia Higgins, D-4th Ward, offered a similar take.
"I'm not reading it that it's a cut. I'm reading it that they've had an efficiency in how they do their work," she said, suggesting the general fund shouldn't be tapped for $90,000 for that.
Taylor said PAC members do fairly point out there have been cutbacks in park mowing in recent years, and they see making the city stick to policy as a way of clawing back.
"I know our parks commissioners work really hard and they had a chance to go over this, and what's coming back to us from that conversation is that we're about $90,000 off," said Mayor John Hieftje.