Posted on
Mon, Jun 27, 2011 : 5:03 p.m.
Arbor Hills Crossing developer asking for 21-year tax break on redevelopment of 'obsolete' Washtenaw Avenue property
By Ryan J. Stanton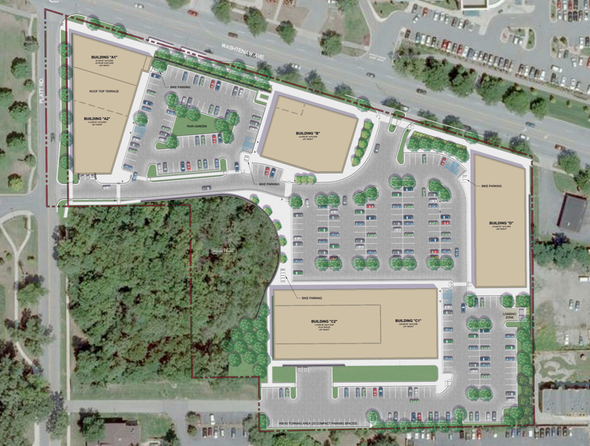 The developer of a new
Ann Arbor shopping center
proposed for Washtenaw Avenue is asking for a potentially $7.9 million tax break to help finance the project.
The city's Brownfield Review Committee will discuss the developer's brownfield plan — complete with tax-increment financing over a period of 21 years — for the Arbor Hills Crossing project when it meets today at 5:30 p.m. on the sixth floor of city hall.
A brownfield property is one in which site conditions present an obstacle to redevelopment. In Michigan, that can include properties that are contaminated, blighted or functionally obsolete.
Through tax-increment financing, no existing taxes are abated. However, the incremental increases in tax revenues that result from improvements to a property are channeled back to the developer to help cover costs and incentivize the development.
The eligible activities that the developer of Arbor Hills Crossing is asking for assistance on include environmental site assessments, preparation of the brownfield plan, public infrastructure improvements, lead and asbestos abatement, site preparation and other work.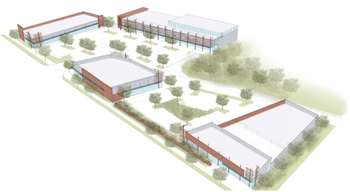 That totals $5.9 million worth of eligible activities with interest. With other costs being covered under the plan, it works out to a $7.9 million abatement over 21 years.
Nearly $1.6 million of that would go to what's known as a Local Site Remediation Revolving Fund to pay for future remediation activities.
City Planner Jill Thacher, the city's historic preservation coordinator, said she expects there to be some revisions presented at tonight's meeting.
Brett Lenart, who oversees administration of the county's brownfield program, said he anticipates the LSRRF capture being reduced.
Ann Arbor real estate owner and developer Campus Realty is partnering with Chicago-based North Shore Properties Group on the project.
The 7.22-acre property the developer argues is eligible for assistance is situated on the south side of Washtenaw Avenue between Platt Road and South Huron Parkway. The developer proposes a contemporary multi-story retail and commercial development that requires demolition of existing structures and development of four new buildings.
The brownfield plan notes that a company called Fisca Oil operated a gas station on a portion of the property between 1971 and 1990. It also claims several hazardous substances, including lead and chromium, were detected in the soil and groundwater on the portion of the property where an auto dealership once stood up until recent years.
Construction is expected to begin by the end of this year.
In addition to walking and biking amenities, and a new bus stop, Arbor Hills Crossing would include some of the first electric vehicle recharging stations in Ann Arbor, according to the brownfield plan. The developer is not seeking tax credits from the state at this time.
The current taxable value upon which the TIF would be based is about $2.9 million. The plan estimates that would increase to about $9 million after redevelopment.
Ryan J. Stanton covers government and politics for AnnArbor.com. Reach him at ryanstanton@annarbor.com or 734-623-2529. You also can follow him on Twitter or subscribe to AnnArbor.com's e-mail newsletters.