Posted on
Thu, Oct 13, 2011 : 5:58 a.m.
Area leaders ask Washtenaw County officials to rethink cuts to human services funding
By Ryan J. Stanton
The Ann Arbor-based Interfaith Council for Peace and Justice plans to present a letter to Washtenaw County commissioners tonight calling for continued human services funding.
In the letter, 94 area faith and community leaders urge commissioners to protect the safety net that sustains the county's neediest populations.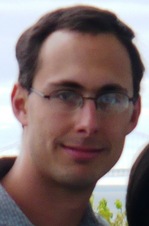 "With so many people suffering because of the economic crisis, now is not the right time to cut services that are so desperately needed," ICPJ Director
Chuck Warpehoski
said in a statement.
The proposed county budget for calendar years 2012 and 2013 includes a $455,538 cut in human services funding — down from $1.46 million — for programs that address issues like homelessness, domestic violence and child abuse.
The county board is planning to hold a special working session at 6:30 p.m. today to hear a report on community housing and food needs. Other members of the county's staff plan to discuss the proposed cuts in allocations to outside agencies.
The letter being presented tonight argues funding from the county is even more important now as state and federal support for safety net services is being cut.
"The need has never been greater," the letter reads. "In the last decade, Washtenaw County's poverty rate has jumped from 11 percent to over 14 percent. Our unemployment rate in Michigan is over 10 percent. Food Gatherers has seen a 138 percent increase in the number of families receiving emergency food since 2006."
The letter notes the state is cutting thousands of Michigan families from the support they receive through the Family Independence Program and is making significant cuts to the Earned Income Tax Credit that helps low-income working families.
"The world's moral and religious traditions share a call to care for the poor and vulnerable," the letter reads. "While our varied ethical and religious traditions differ and disagree on some points, we overwhelmingly agree on the need to support those who are in need."
The letter is signed by Christian, Jewish, and Muslim faith leaders, as well as leaders of groups like Food Gatherers, Child Care Network, Legal Services of South Central Michigan, SOS Community Services, Ozone House, Groundcover News and Alpha House.
Lack of funding will affect everyone, not just the county's most vulnerable residents, Washtenaw Housing Alliance Director Julie Steiner said in a statement.
"This funding is vital to the well-being of our community, especially for our children," she said. "For example, if families lose housing funding, as the new budget proposes, there will be more foreclosures leading to the decline of property values for all surrounding neighborhoods. Children will be without stable housing, and homeowners will lose money."
The county board will hold a public hearing on the budget at 6:30 p.m. Oct. 19. The board meets at the county administration building at 220 N. Main St.
Ryan J. Stanton covers government and politics for AnnArbor.com. Reach him at ryanstanton@annarbor.com or 734-623-2529. You also can follow him on Twitter or subscribe to AnnArbor.com's e-mail newsletters.