Posted on
Thu, Sep 22, 2011 : 5:59 a.m.
Washtenaw County proposed budget includes $1.2 million cut to outside agencies
By Ryan J. Stanton
Funding for various agencies would decrease by $1.2 million next year under a budget proposal submitted to the Washtenaw County Board of Commissioners.
That includes a $455,538 cut in human services funding — down from $1.46 million — for programs that address issues like homelessness, domestic violence and child abuse.
Meanwhile, the county would cancel its membership in the Southeast Michigan Council of Governments, a regional planning agency, saving another $125,000. The county also would eliminate funding for groups like LAWNET, the Neutral Zone and the Huron River Watershed Council, while payments to the Humane Society of Huron Valley would be cut in half.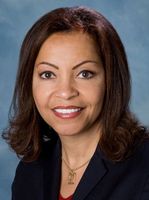 Those are but a few of the many cost-cutting proposals outlined in a balanced budget submitted to the county board Wednesday night by County Administrator
Verna McDaniel
.
The general fund budget for calendar years 2012 and 2013 includes a mix of new revenue generation and spending cuts that effectively eliminates a $17.5 million structural deficit.
New revenue generation is a $4.1 million piece of that puzzle, while concessions made by county employees account for $4 million.
Another $8.2 million in organizational changes and baseline reductions is outlined, including a $1.5 million drop in county infrastructure allocations and $4.6 million in departmental cuts. The consolidation of three county offices is saving $517,000 alone.
"It was a team approach to prepare this budget," McDaniel said, giving credit to county employees for stepping up to help out. "We have come up with 80 percent structural savings. That's phenomenal, and I don't take credit for that."
The county board is expected to continue discussing and shaping the budget over the coming months and some changes are likely. A public hearing on the budget is scheduled for Oct. 19. The board aims to adopt the budget on Nov. 16.
"When we first looked at the size of the deficit, we thought it might require over 97 position eliminations in 2012 and over 174 position eliminations in 2013," Tina Gavalier, the county's financial analyst, reminded commissioners Wednesday night.
"The recommended budget includes a net reduction of 22.9 FTE positions and places an additional 11 FTEs on hold vacant status. All of these positions are planned vacancies."
The budget shows general fund revenues and expenditures balanced at $97.7 million in 2012, dropping off to $96.9 million in 2013 as property tax revenues continue to decline.
The two-year budget includes a $1.55 million planned use of fund balance, dropping the county's general fund reserves to about $12.7 million by the end of 2013.
About 61 percent of general fund revenue comes from taxes. General fund tax revenues totaled $64.7 million in 2010 and were projected to come in at $62.7 million for 2011. But the county is expecting that to drop to $59.8 million in 2012, and then to $58.6 million in 2013.
With costs also rising, the county already is projecting a nearly $14.8 million structural deficit in 2015 when expenditures — if the status quo is maintained — will equal $103.7 million and revenues will have fallen off to $89 million.
"The county continues to operate with great uncertainty as the state of Michigan struggles with solutions to balance its own budget and make cost reductions," Gavalier said. "The most pressing concern comes in 2013 when our revenue sharing reserve fund is depleted."
Gavalier said the county's projections assume the state will not reinstate county revenue sharing, even though the state promised it would when the reserve fund originally was established several years ago. She said that accounts for a significant portion of the $8 million in annual revenue the county expects to lose starting in 2014.
"That's going to be a huge challenge," said Commissioner Leah Gunn, D-Ann Arbor. "The other challenge waiting in the wings is the possible elimination of the personal property tax."
A member of the county board for nearly 15 years, Gunn called this year's county budget process "the hardest budget I've ever worked on."
McDaniel said the budget she submitted Wednesday night follows the priorities and guidances she received from the county board to support programs that help residents feel safe and secure, as well as address the basic needs of children and families.
"We focused on maximizing collaboration opportunities, wherever we could find where we could consolidate and collaborate and save money," she said.
Several people came to Wednesday's meeting to voice opposition to the administration's recommendation that the county save $360,000 by withdrawing as the grantee for Washtenaw County Head Start, an early childhood program designed to help break the cycle of poverty by providing preschool children from low-income families with a comprehensive set of services to meet their emotional, social, health, nutritional and educational needs.
Multiple commissioners, including
Ronnie Peterson
, D-Ypsilanti, and
Rolland Sizemore Jr.
, D-Ypsilanti Township, voiced concerns about the elimination of support for Head Start and assured the audience they don't want to see the program go away.
"We're looking at different ways," Sizemore said. "I don't think Head Start's going away. There may be a different provider is the way I think it's going to happen."
Gavalier said $184,000 in savings was found in the county's MSU Extension office, including elimination of a program coordinator and a customer service specialist.
She said the sheriff's office is saving $1.4 million by increasing revenue opportunities and eliminating four full-time positions and placing eight others on hold vacant status.
Gavalier said about $183,000 in savings will come from administration, mostly from keeping the now-vacant deputy county administrator position vacant. She said a savings of about $31,000 in the county board's own operating budget is expected in 2013.
Changes in the clerk's office, including increased fees and a net reduction of 2.4 employees, are estimated to save $603,000, Gavalier said. Another $320,000 in savings are identified in the county's legal department, though no positions are being eliminated, she said.
Gavalier said the district court budget shows a lump sum reduction of $293,000, calling for elimination of a full-time deputy court clerk position and placement of two positions on hold vacant status. That includes a probation agent and an attorney/magistrate position.
Meanwhile, the trial court would see a lump-sum reduction of $300,000, Gavalier said. Position modifications there are yet to be determined.
County commissioners took turns Wednesday night offering praises to both the administrative staff and the county's frontline employees who have made concessions.
Commissioner Yousef Rabhi, D-Ann Arbor, said seeing the budget balancing in large part because of what employees have given is heartwarming.
"It means, to me, everyone is able to come to the table and work together," he said. "And I think that it's very important to take an opportunity to say thank you, because people have given and they've given a lot, and they've helped to make this budget happen."
Commissioners also gave final approval Wednesday night to renewing two county taxes — an agriculture and economic development millage expected to raise $688,913 next year and a veterans relief millage expected to raise $344,486.
The veterans relief millage passed 10-0 with Commissioner Kristin Judge, D-Pittsfield Township, absent. The agriculture and economic development levy — more commonly known as an Act 88 millage — passed 7-3 with dissent from Commissioners Dan Smith, R-Northfield Township; Alicia Ping, R-Saline; and Wesley Prater, D-York Township.
Ryan J. Stanton covers government and politics for AnnArbor.com. Reach him at ryanstanton@annarbor.com or 734-623-2529. You also can follow him on Twitter or subscribe to AnnArbor.com's e-mail newsletters.