Posted on
Tue, Nov 29, 2011 : 8:43 p.m.
Attorney: Pediatrician charged with window-peeping will fight charge
By Lee Higgins
Previous story: Ann Arbor pediatrician accused of window peeping takes leave of absence
An Ann Arbor pediatrician accused of window peeping and watching a 12-year-old girl change her clothing on four occasions intends to vigorously defend against the charges, his attorney wrote in an email to AnnArbor.com on Tuesday.
Attorney Larry Margolis, who is representing Dr. Howard Bruce Weinblatt, disputed an initial report by Ann Arbor police that Weinblatt went to a neighbor's home on Olivia Avenue and looked through a window. Weinblatt is charged with four counts of surveilling an unclothed person and two counts of window peeping.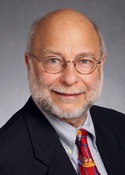 "The allegations of the complaint are limited to the claim that he was looking out the window of his own home," Margolis wrote. "No one has ever made the claim that Dr. Weinblatt has done anything outside the privacy of his own personal residence."
Ann Arbor police Lt. Mark St. Amour declined to comment on what Margolis said.
St. Amour said at least one of the girl's parents witnessed Weinblatt window peeping and watching the girl change her clothing on four occasions between Oct. 18 and Oct. 31.
Police arrested Weinblatt early last Tuesday morning as they executed a search warrant at his home on Olivia Avenue.
St. Amour said a computer was seized, but declined to specify why. A forensic examination of the computer has not yet been completed, he said.
Weinblatt, who is married, has worked for years at IHA Child Health - Ann Arbor. He requested a leave of absence from work and it was granted, the company said in a statement Tuesday.
Weinblatt has been licensed to practice medicine in the state for more than 34 years and can continue to practice because no disciplinary action has been taken against his license, state licensing officials said Tuesday.
Margolis wrote that Weinblatt has an "unblemished record and a distinguished medical career."
Weinblatt, who is out on a promise to appear, is scheduled to return to court Wednesday afternoon for a preliminary hearing. At that hearing, prosecutors must show there is probable cause a crime was committed and that Weinblatt committed it.
Surveilling an unclothed person is a felony punishable upon conviction by up to two years in prison.