Posted on
Mon, Oct 18, 2010 : 9:38 a.m.
Carsten Hohnke picks up endorsements from majority of Ann Arbor DDA board members
By Ryan J. Stanton
A majority of the Ann Arbor Downtown Development Authority's board members have come out in support of City Council Member Carsten Hohnke, D-5th Ward, in his bid for reelection.
Hohnke made special note of those endorsements in a statement released to the media on Sunday, pointing out that one of his opponents, Newcombe Clark, serves on the DDA board.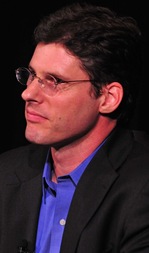 Hohnke is defending his seat on Nov. 2 against Clark, a Democrat and commercial real estate professional who is running without party affiliation, and Republican John Floyd, an accountant who lost to Hohnke two years ago and is back seeking a rematch.
Hohnke announced that seven of the 12 members of the DDA board are supporting him, including Chairwoman Joan Lowenstein, immediate past Chairman John Splitt, Roger Hewitt, Keith Orr, Leah Gunn, Mayor John Hieftje and City Council Member Sandi Smith.
Hohnke also announced endorsements from state Rep. Rebekah Warren, U.S. Congressman John Dingell, the Huron Valley Central Labor Council, Washtenaw County Commissioner Conan Smith, and five other members of the City Council, including Sabra Briere, Tony Derezinski, Stephen Rapundalo, Christopher Taylor and Margie Teall, all Democrats.
He also listed endorsements from several community leaders.
"I am humbled to have the support of such a wide cross-section of the Ann Arbor community and its leaders," Hohnke said in a statement. "I think it speaks to the desire of the people of the Fifth Ward to move beyond divisiveness and one-issue candidacies to a collaborative, progressive, problem-solving approach."
Clark has earned a reputation on the DDA for going against the grain and publicly questioning decisions made by the board. He was one of only four board members who opposed a $2 million transfer from the DDA to help the city close a hole in its budget earlier this year after the city had depleted funds from a $10 million parking revenue agreement with the DDA five years early.
In response to news of Hohnke's endorsements, Clark released a statement criticizing his peers on the DDA for engaging in "such blatant politicizing" and "desperate fourth-quarter fouls."
"If some of my fellow board members think endorsing candidates for council under the title of their appointment is in the best interest of our mission and duty to serve downtown, they are free to their opinion," Clark said. "I personally disagree with the practice and question the appropriateness, especially given the state of our current negotiations with the city on the parking agreement and the nebulous legal nature of the numerous documented yet ignored contractual breaches to that agreement."
Clark said he believes there may be a fear by some that, if elected, he would put an end to political expediency.
"I bet it would be easier for some if we didn't demand transparency and fairness from our officials and their dealings," he said.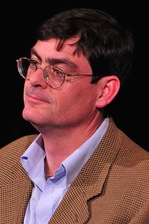 Hohnke is a native Ann Arborite who works as an economic development professional with the Michigan Economic Development Corp. and is co-owner of Vie Fitness & Spa in downtown Ann Arbor with his wife and three other partners. He serves on the Washtenaw Area Transportation Study Policy Committee and as a member of the city's Environmental Commission, Greenbelt Advisory Commission, Audit Committee and Student Relations Advisory Committee.
Clark, also a native Ann Arborite, is a vice president at Jones Lang LaSalle, a global commercial real estate firm with an office in Detroit. He is past president of the Main Street Area Association, in addition to a long list of other civic involvement.
Floyd, whose background is in financial and accounting services, has taught political economy at DePaul University and has experience as a budget analyst for the state of Illinois and as a financial control professional for business and nonprofit organizations.
Ryan J. Stanton covers government and politics for AnnArbor.com. Reach him at ryanstanton@annarbor.com or 734-623-2529.