Posted on
Fri, Apr 30, 2010 : 5:56 p.m.
Ceremony Monday will mark start of Ypsilanti's Water Street cleanup project
By Cindy Heflin
A ceremony at 4:30 p.m. Monday will mark the beginning of a 2010 cleanup and demolition effort at the Water Street Redevelopment project in Ypsilanti.
The demolition and contamination cleanup work will start next week and is scheduled for completion by the end of July.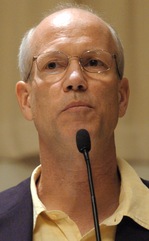 The city received $600,000 in Environmental Protection Agency brownfield remediation grants for contamination cleanup, which includes demolition. The cleanup work will be done at 34, 38, and 40 E. Michigan Ave., 14 S. River St. and at the RIM building at 103 S. River St. Ypsilanti also received a $250,000 grant from the Washtenaw County Neighborhood Stabilization Program to demolish other blighted buildings in the area.
"We are excited fo finally demolish the remaining blighted buildings and further prepare for new development," Mayor Paul Schreiber said in a press release.
The city assembled the 38-acre Water Street property about seven years ago to fulfill its vision of creating a mixed-use residential project on the property, just east of downtown.
While the city has contacted more than 100 prospective developers, few have seriously considered the site. Several high-density residential developers - including those offering student and senior housing - have showed interested in Water Street, but city officials say obtaining a loan in Michigan remains a major hurdle
City Council recently rejected a proposal for Burger King restaurant on a one-acre parcel on the site. Schreiber and others said it did not set the right tone as a first project for the area.
The ceremony will be in the parking lot at the corner of Park Street and Michigan Avenue.