MLive.com:

State report card: Charters fare slightly better; gaps at National Heritage Academies schools a concern

Posted on Mon, Aug 6, 2012 : 6:28 p.m.
More than half of the state's charter schools that landed on the state's new "Focus schools" list are managed by National Heritage Academies, including Fortis Academy in Washtenaw County, an article on MLive.com said.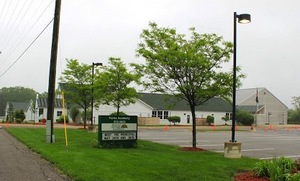 Dwight Burdette | Geolocation.com
MLive
reported
, overall, charter schools performed slightly better than traditional public schools on the state's report cards, which were
released
Thursday. But Grand Rapids-based National Heritage Academies, a popular company that manages 46 schools in Michigan, had 12 of its schools on the Focus list.
About 3.5 percent of the state's 255 charter schools were given a "Priority" designation, compared with 5.2 percent of traditional schools, Mlive reported. And 9 percent of charters were in the Focus category, compared with 12.6 percent of traditional schools, the article said.
Of Washtenaw County's nine public school academies, five graced lists of any kind.
Fortis Academy, authorized by Bay Mills Community College and managed by NHA; self-managed schools Ann Arbor Learning Community, authorized by Eastern Michigan University, and Honey Creek Community School, authorized by the Washtenaw Intermediate School District, all made the state's Focus schools list.
NHA also manages East Arbor and South Arbor academies in Washtenaw County. It is supposed to manage a new charter in the Willow Run school district in the fall, South Pointe Scholars Charter Academy.
Self-managed New Beginnings Academy and Global Educational Excellence-managed Central Academy, both authorized by Central Michigan University, made the state's Reward schools list.
None of the county's charter schools appeared on the Priority list.
Read the complete MLive.com article on charter schools here.
Previous AnnArbor.com coverage: