Ann Arbor schools: New state report cards highlight need to address achievement gap
Posted on Thu, Aug 2, 2012 : 2:55 p.m.
With 27 of its 33 buildings on the state of Michigan's new Focus schools list, Ann Arbor school officials said this designation only further highlights the need for the achievement and discipline gap plans the district is implementing.
The Michigan Department of Education released its school report cards Thursday indicating annual yearly progress (AYP) and unveiling three new designations for schools in addition to meeting AYP: Focus schools, Reward schools and Priority schools.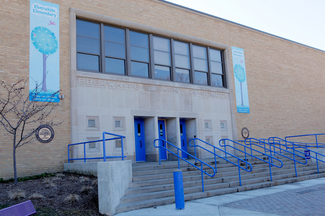 AnnArbor.com file photo
Focus schools are schools that have a significant gap between the performances of the top 30 percent of students and the bottom 30 percent of students. Aside from Ann Arbor,
13 other schools
in Washtenaw County were given the designation.
Jan Ellis, communications director for the MDE, said the Focus schools list serves to "shine a light" on an issue that may be present at a school and "give officials the opportunity to address it and identify those students affected to provide additional instruction and support."
"The lists are not meant to be punitive," she said. "They are meant to inform and should be viewed as a snapshot of what is going on inside the school."
None of Washtenaw County's schools appeared on the Priority schools list, which replaced the Persistently Lowest Achieving list. Last year, Lincoln, Ypsilanti and Willow Run high schools all made the PLA list.
There were 280 schools in Michigan designated as Reward schools, either for high student achievement or for overcoming the traditional barriers to student achievement. Ann Arbor's Community High School; local charter school Central Academy; Dexter's Bates and Cornerstone elementaries; New Beginnings Academy, also a charter school; and Saline High School and Harvest Elementary School in Saline all were dubbed Reward schools from Washtenaw County.
Ellis said the new school designations were part of the state's requirements under the No Child Left Behind flexibility wavier it recently was granted by the federal government.
But while Ellis said the lists should not be viewed as a grievance, Ann Arbor school board Vice President Christine Stead said she fears the lists will incentivize schools to ignore personalized instruction and other education strategies targeted at helping unsuccessful students achieve and instead focus on simply "reducing the variation" among student performers.
Stead said if the state is going to have to ignore the aspects of student performance outside the classroom, such as poverty, ethnic background and culture, family life and more, "then the easiest approach would be to stop pushing our high performing students."
Stead said schools that have a specific "gifted and talented" program for top students were excluded from falling into the Focus category because it was assumed the program was contributing to the performance disparity among pupils.
Additionally, there are restrictions in funding for Focus schools, she said. About 10 percent of schools' Title 1 funding must be put toward a plan to close the achievement gap as a result of making the list.
Ann Arbor Public Schools spokeswoman Liz Margolis said the district is confident that it already has strategies in place to address the issues brought forward in the way the state now designates schools, and it will remain driven to close the gap and to push students to their maximum potential.
"Our achievement data hasn't changed," she said, stating the only thing that has changed in how the MDE labels schools.
Stead said with the new cut scores for the Michigan Merit Exam and the Michigan Educational Assessment Program that went into effect this year, the district anticipated its achievement gap "would look worse." She personally did not expect the state's new report card to make it look quite so bad, she said.
Ann Arbor Public Schools issued a media release in response to the MDE's school report cards. It stated in the 2010-11 academic year, nine AAPS juniors scored a perfect 36 on the ACT, more than 50 seniors scored a 750 or above on the SAT, and 80 percent of the class of 2011 was enrolled in college immediately after high school graduation.
"Clearly AAPS students succeed," the news release said. "The Focus school designation does not mean that these schools are failing. On the contrary, AAPS schools are succeeding. But as AAPS has acknowledged there are areas of achievement that we will continue to address to ensure success for all of our students."
Look up how each school in Washtenaw County faired in the state's report card using the Detroit Free Press' database.
Download the new lists here: