Posted on
Wed, Jun 27, 2012 : 4:50 p.m.
Commissioner: Proposed closure of Chelsea district court rejected
By Amy Biolchini
About a month after Washtenaw County Commissioner Rob Turner asked the 14A-3 District Court in Chelsea to close, Turner says the court will be staying open, the Chelsea Standard reported.
Turner had approached the Chelsea City Council in May to request that it consider closing the court as a cost-saving measure to the county.
After meeting with Chelsea officials, Turner said they had no interest in closing the court.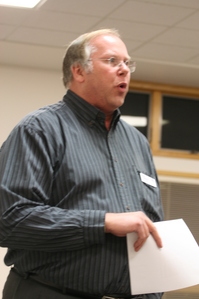 Lisa Allmendinger
The 14A-3 District Court sits at 122 S. Main St. in Chelsea and is one of four 14A District Court locations in Washtenaw County, the other three being in Ann Arbor, Ypsilanti and Saline.
The 14A District Court hears misdemeanor cases, civil cases for disputed amounts less than $25,001, traffic offenses, summary proceedings, arraignments and preliminary exams. It serves the entire county, save for the City of Ann Arbor and Ypsilanti Township.
Out of all of the county court locations, Chelsea is the most remote and is housed in an aging structure.
Turner had previously suggested the cases heard in Chelsea be moved to Saline's 14-A District Court, which is a newer facility.
For now, the Chelsea courthouse appears to be off the chopping block, Turner told the newspaper. The county cannot force the court to close.
Amy Biolchini covers Washtenaw County, health and environmental issues for AnnArbor.com. Reach her at (734) 623-2552, amybiolchini@annarbor.com or on Twitter.