Recount requested in vote on Sylvan Township millage
Posted on Thu, Aug 16, 2012 : 1:09 p.m.
A Sylvan Township resident has requested a recount of the August primary vote in which a 4.4 mill tax to pay back debt the township owes to Washtenaw County passed with a seven-vote margin.
Janice Carr, a Sylvan Township librarian who has previously written a letter to the editor on the topic of the millage, filed the petition for a recount Thursday, said Ed Golembiewski, Director of Elections for Washtenaw County.
Voters in the township passed the millage by a vote of 480-473, which was certified Tuesday by the Board of Canvassers. Voter turnout was about 37 percent.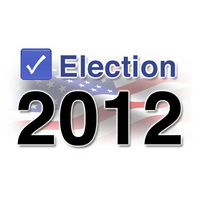 The tax will raise funds over a 20-year period to pay the county back about $13 million Sylvan Township owes in back taxes and for payments absorbed by the county after the township defaulted on a loan for a
water and sewer development project
.
For an individual with a house with a taxable value of $100,000, the tax costs an additional $440 per year in taxes.
The county would have pursued legal action against the township had township voters not passed the millage. County officials have said action by a judge could have resulted in an even steeper tax rate for township residents.
The recount by the Washtenaw County Board of Elections cannot begin until the state Board of Canvassers certifies the vote count in state level races.
Once 48 hours has expired after the state canvass is complete, the county can begin its recount, Golembiewski said.
Candidates that ran for office and registered voters in a municipality that decided on a proposal in the primary election have until Aug. 20 to file for a recount for the races in which they participated.
When filing for a recount, a $10 deposit must be contributed for each precinct for which a recount is requested. If the vote total changes as a result of the recount, the deposit will be returned.