Posted on
Sat, Mar 24, 2012 : 5:51 a.m.
Washtenaw Road Commission authorizes up to $250,000 for tornado clean-up efforts
By Lisa Allmendinger
Angela J. Cesere | AnnArbor.com
The
Washtenaw County Road Commission
board has authorized up to $250,000 for contract services to aid in the
Dexter
tornado clean-up efforts on county roads.
The Road Commission is responsible for cleaning and removing trees and debris from the county road right-of-way on Dexter-Pinckney Road and the other roads, according to a memo from Managing Director Roy Townsend.
In an emergency meeting on Friday, the board unanimously approved an emergency cleanup contract with Harry Fox Inc. of Roseville. Road Commissioner Fred Veigel was absent from the meeting.
It's costing the Road Commission $20,000 a day for the cleanup efforts and anything more than $50,000 needs board approval, Townsend said. Officials estimate that it will take until the middle to end of next week to complete the road cleanup project.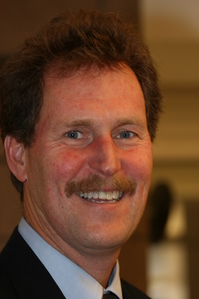 Lisa Allmendinger | AnnArbor.com
Townsend said he didn't want to wait until the next board meeting on April 3 for approval.
Jim Harmon, director of operations for the Road Commission, said previously that the $20,000 per day cost includes the contractor's labor and equipment as well as Road Commission crew costs.
There are about eight heavy equipment operators, two hydraulic excavators, two large front-end loaders, a forestry skidder, a tandem dump truck, the mobile grinder/chipper, and three truck and semi-trailers to haul away the wood chips, he said.
All time and expenses are being tracked, Townsend said, should the Road Commission be eligible for any Federal Emergency Management Agency money.
In addition, Dexter Township has also signed a contract with Fox for additional cleanup of other roads within the township, said Supervisor Pat Kelly. "There are some field decisions being made tree-by-tree as some homeowners want the wood," Kelly said.
"I don't want to see a bunch of half cut-off stumps out there," said Road Commissioner Ken Schwartz.
Kelly said the best thing that volunteers could do is participate in a fund-raising Wellness Walk planned for 10 a.m. today in Dexter.
Participants are asked to sign-in at the library on Alpine Street and a $20 donation will be made to the Dexter Relief Fund for every person who completes the walk.
However, the township is mobilizing people and plans to try and manage the large number of volunteers that officials anticipate will descend on Dexter Township this weekend.
"What we don't want to have happen is to mix chainsaws and your staff with Boy Scouts," Kelly said, adding that she's terrified that the weekend will bring "another tornado, this time of volunteers, and I'm scared to death. This will be another force of nature," she said.
Once Road Commission crews have gone through an area and cleaned the right-of-way, "we're done," said Chairman Doug Fuller, who added that some homeowners have contracted private companies, who in turn, are dumping debris in the right-of-way.
Kelly said once the Road Commission is through in an area, what's being brought down to the road by homeowners, the township plans to take care of, although "It's going slower than we originally thought it would," she said, because of the volume of debris that's accumulating.
The Road Commission is treating the aftermath of the tornado as it would a snowstorm. "If we need to work on a weekend, we should work. We need to get this cleaned up and not let it become an attractive nuisance," Fuller said.
Lisa Allmendinger is a regional reporter for AnnArbor.com. She can be reached at lisaallmendinger@annarbor.com. For more Dexter stories, visit our Dexter page.