Posted on
Wed, Feb 20, 2013 : 6:30 p.m.
Smokehouse 52 barbecue restaurant opens in former Chelsea Market location
By Kody Klein
Joseph Tobianski | AnnArbor.com
Phil Tolliver
said there were two pieces of wisdom that convinced him to
open his own restaurant
.
The first was former President Ronald Reagan's, "America's too great for small dreams," and the second was from rapper Young Jeezy, "scared money don't make money."
Tolliver's Smokehouse 52 opened Wednesday at 125 Main St., the space formerly occupied by the New Chelsea Market.
The New Chelsea Market moved to Chelsea Shopping Center on South Main Street near I-94. AnnArbor.com previously reported the move was after the owners were forced to relocate the business when their landlord sold the Main Street building.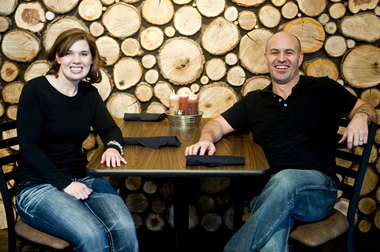 Joseph Tobianski | AnnArbor.com
Although the menu includes other items, the restaurant will emphasize what Tolliver called the "four food groups" — slow-cooked barbecue cuisine, beef brisket and pulled pork, smoked chicken and St. Louis ribs.
"It's getting to that throwback, slower cooked kind of food," he said.
Tolliver takes "slow-cooked" seriously — he cooks those staple dishes for up to 18 hours in two bole hickory pits he bought handmade from a company in Missouri.
"We'll be known for our barbecue," he said. "From the very beginning, I said I want to be great at a few things — I don't want to be good at everything."
Though he emphasized the traditional barbeque items, the menu will feature other entrees such as smoked portobello mushrooms, fried chicken, burgers, salads, steak, cedar-roasted salmon, and pimento bacon macaroni and cheese baked to order.
Although some higher-end entrees exceed $20, Tolliver said most of the items are between $10 and $12.
"I didn't want to break anybody's bank," he said. "I wanted the whole family to be able to afford some barbecue."
The Wednesday opening is considered informal and will be followed by an official opening once the restaurant receives its liquor license, sometime in the next few weeks.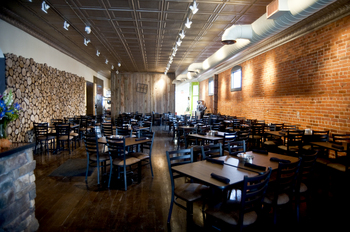 Joseph Tobianski | AnnArbor.com
Once the bar is open, Tolliver said he'll have seven craft Michigan beers on tap, as well as a selection of wine and liquor drinks.
"Barbecue and bourbon always go pretty hand in hand, so we'll have a nice bourbon selection," he said.
Hours of operation haven't been set in stone yet and will be determined based on the flow of customers. For now, the restaurant will open at 5 p.m. and stay open until customers stop coming in.
"We'll kind of just see how it shakes out," he said.
By the weekend, the restaurant will be opening at 11 a.m. for lunch.
The restaurant seats 174 and will not be accepting reservations. If at capacity, Tolliver said a server will ask for a cellphone number from the waiting party and will then "tell them to go enjoy downtown Chelsea instead of sitting there staring at each other."
Kody Klein is an intern for AnnArbor.com. Reach him at kklein@mlive.com