Posted on
Tue, Nov 15, 2011 : 5:02 p.m.
Mary Sue Coleman: Michigan has 'watched the tragic events at Penn State with shock'
By Kellie Woodhouse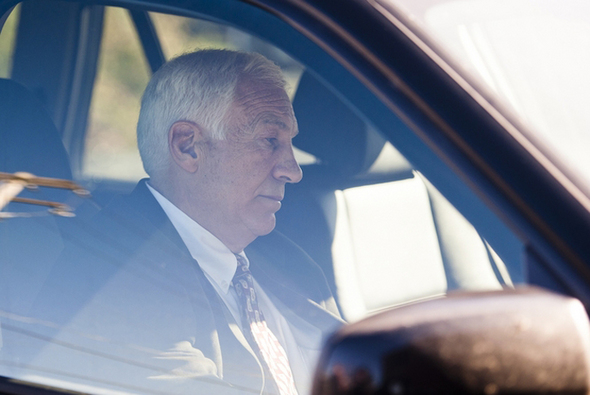 Andy Colwell | The Patriot-News
University of Michigan President Mary Sue Coleman
addressed for the first time the
Penn State University
sex abuse scandal that has roiled the nation and hit higher education institutions particularly hard.
In an email sent to the U-M community obtained by AnnArbor.com, Coleman said the tragic scandal "is a chance to remind one another that a community's values are lived out in the actions of each of us as individuals."
"We have watched the tragic events at Penn State with shock and sadness," Coleman wrote in the email, urging students and staff to speak out, call police and "act immediately in suspected cases of abuse or other crimes."
"Taking action might be difficult or uncomfortable or inconvenient," Coleman said in the email. "But the alternative - delaying action or taking no action - puts the welfare of others at risk."
Coleman's remarks come 10 days after the nation learned that former Penn State assistant coach Jerry Sandusky is charged with sexually abusing at-risk children during a 15-year period. Several incidents of abuse are reported to have occurred on Penn State grounds in the football locker room.
A handful of top university officials —including coaching legend Joe Paterno and longtime university President Graham Spanier— are believed to have ignored warnings about the possible abuse as early as 2002, allowing Sandusky to allegedly victimize more youth.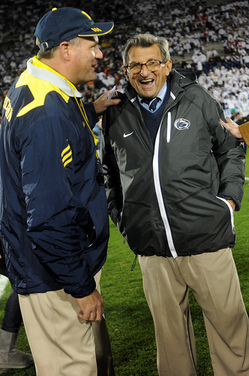 Melanie Maxwell | AnnArbor.com
Both Paterno and Spanier have been fired and publicly panned for failing to report the possible abuse to authorities. The NCAA announced Monday that Paterno's name would be removed from the Big 10 trophy.
Other Penn State administrators have been criminally charged in the case.
Gary Schultz, the senior vice president for finance and business, and Tim Curley, the athletic director, were charged by a grand jury of perjury and failure to report to authorities, which is required by Pennsylvania state law.
The scandal incited anger throughout the nation and has rocked many colleges and universities with strong athletic programs that pride themselves on honor and integrity, as Penn State did under Paterno.
U-M Football Coach Brady Hoke called the Penn State scandal an "unfortunate situation" at a recent news conference.
At another conference, Hoke praised Paterno for his contribution to college football.
"The one thing I can tell you is I have the utmost respect for what Coach Paterno has done on the field," he said. "It's really a situation that's obviously unfortunate."
Kellie Woodhouse covers higher education for AnnArbor.com. Reach her at kelliewoodhouse@annarbor.com or 734-623-4602 and follow her on twitter.