Posted on
Wed, Oct 26, 2011 : 5:40 p.m.
Conan Smith praises governor for supporting increased road funding and regional transit authority
By Ryan J. Stanton
Republican Gov. Rick Snyder's call for $1.4 billion in increased transportation funding in Michigan is welcome news, says Ann Arbor Democrat Conan Smith.
Smith, chairman of the Washtenaw County Board of Commissioners and executive director of the Ferndale-based Michigan Suburbs Alliance, attended the governor's speech on Wednesday in Southfield and said he left excited about the possibilities.
"I hope Democrats will get behind the governor's proposal," Smith said, calling it especially important for the future funding of roads throughout Michigan.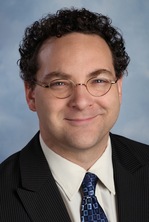 "We have a $1.4 billion gap that needs to get filled and he's made a proposal for new revenue that works on that gap," Smith said. "So the Legislature — Democrats and Republicans alike — need to step up to that challenge."
Smith, who also supported Snyder's proposed changes to the state's emergency financial manager law earlier this year, said he's particularly excited about the governor's enthusiasm for a new regional transit authority for southeast Michigan.
Smith is serving on the planning committee for the authority along with the governor, Detroit Mayor Dave Bing and other officials from Wayne, Oakland and Macomb counties. Smith said the governor wants to start meeting next week.
The format being considered for the RTA is a new approach, Smith said, and it would link the city of Ann Arbor to Detroit and the rest of the region. He said it wouldn't intrude on the Ann Arbor Transportation Authority's operations, but rather complement them.
"It will support and feed into AATA, but our local transit authority maintains its independence and control," he said. "What this RTA is meant to do is provide key corridor connections between those major areas like the Detroit Metro Airport and Ann Arbor."
Smith's wife, state Sen. Rebekah Warren, D-Ann Arbor, is co-sponsoring legislation to create the RTA, along with Sen. Bert Johnson, D-Detroit, and Tom Casperson, R-Escanaba.
Smith said he also likes that Snyder is interested in eliminating the state's 19-cents-per-gallon gas tax and 15-cents-per-gallon diesel tax. Instead of a retail tax charged to consumers at the pump, Snyder said a better approach might be a wholesale tax on fuel.
Smith pointed out that would be a tax on oil companies, and it would be tied to inflation. He predicted it would be revenue-neutral in the first year, but raise more money in future years.
"I expect that is going to be a benefit to consumers at the pump, where we will see marginally lower prices, but we'll also se marginally higher transportation revenues for the state," he said. "That's a game changer. Over 10 years, that's probably half a billion dollars."
One of the most important aspects of the governor's proposal, Smith added, is that he's talking about changing the state's transportation funding formula so it's based more on road use and traffic volumes — as opposed to a measurement of lane miles. The current formula, Smith said, sometimes gives too much preference to many roads that aren't heavily traveled, while other roads that are "just beat to hell" from traffic don't get the funding they need.
Ryan J. Stanton covers government and politics for AnnArbor.com. Reach him at ryanstanton@annarbor.com or 734-623-2529. You also can follow him on Twitter or subscribe to AnnArbor.com's e-mail newsletters.