Posted on
Fri, Oct 19, 2012 : 5:57 a.m.
Connors vs. Woodyard: Judge looks to keep spot on Washtenaw County's 22nd Circuit Court bench
By Ryan J. Stanton
Ryan J. Stanton | AnnArbor.com
Tim Connors
says he has loved being a judge in
Washtenaw County
for the past 21 years and he hopes voters on Nov. 6 will give him a chance to continue serving.
He faces his first-ever political opponent in next month's election: Michael Woodyard, an Ann Arbor resident who works as an assistant county prosecutor in Detroit.
Woodyard, 46, a life-long Democrat, announced his candidacy in the incumbent race for the 22nd Circuit Court back in May, vowing to not give Connors a free pass this election.
"I've been very fortunate to be able to give back for the past 10 years in my position in Wayne County, but my home is here in Washtenaw County, and the opportunity to give back to the citizens of Washtenaw County has presented itself," Woodyard said.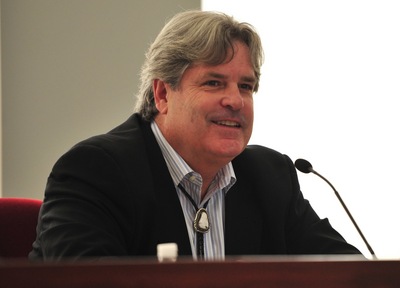 Ryan J. Stanton | AnnArbor.com
Connors, 58, was appointed to Ann Arbor's 15th District Court by Republican Gov.
John Engler
in 1991. Six years later, he was appointed to the 22nd Circuit Court, again by Engler.
He has been up for re-election in the past, but no one ever challenged him before. Now he must defeat Woodyard in a nonpartisan race if he wants to serve another six-year term.
Though he was appointed to the bench by a Republican, Connors has a reputation for being independent and bipartisan. He is liked by both Democrats and Republicans and is well respected in the legal community. His wife, Margaret, is an officer in the Ann Arbor Democratic Party.
Outside of the courtroom, Connors teaches law at the University of Michigan, Wayne State University and Thomas Cooley Law School in Ann Arbor.
He received a bachelor's degree from U-M in 1977 and went on to earn a law degree from Wayne State in 1980. Before he was a judge, he was a civil trial attorney.
Woodyard has spent the past decade working for the Wayne County Prosecutor's Office, which he believes has prepared him to make the leap to the bench.
"As a prosecutor, you're in court almost every day of the week, and you're in court advocating for the rights of someone who has been injured through no fault of their own," he said.
Woodyard said he has found that a consistent, professional and respectful demeanor can go a long way in the court. He said it's important to make people feel like they're being heard.
He also said the court ultimately should be a place where people are held accountable for what they've done, whether that involves a crime or a divorce or something else.
"Whatever the controversy is that arises, when the court demonstrates an interest in holding people accountable, then the community understands that the court is a partner in the improvement of the community," Woodyard said. "My hope as judge is to demonstrate through my behavior and my conduct of the office that the court is an important partner in the community's improvement."
Woodyard earned a bachelor's degree in English from Eastern Michigan University in 1996 and a law degree from Wayne State in 2002.
He was a newspaper reporter between college and law school. While in law school, he interned for Gerald Rosen, chief judge of the U.S. District Court for the Eastern District of Michigan. He now has worked in a variety of areas in the Wayne County Prosecutor's Office.
"I've worked in the child abuse unit," he said. "I've worked in the forfeiture unit where we handle civil matters and quasi-criminal matters. And I'm now assigned to the public integrity unit where we are charged with investigating and prosecuting those who violate the public trust."
Woodyard said he has prosecuted domestic violence, child abuse, infant homicide and public corruption cases. Before being assigned a criminal docket, he spent three years handling civil cases, including public nuisance abatement, environmental compliance and asset forfeiture.
Connors said his spot on the bench is a civil and family court position that involves conflicts between institutions, between businesses, between individuals and within families.
"This work that we do is important. It should be done quietly and respectfully," Connors said of his position. "I believe that family and civil courts should be healers of controversy."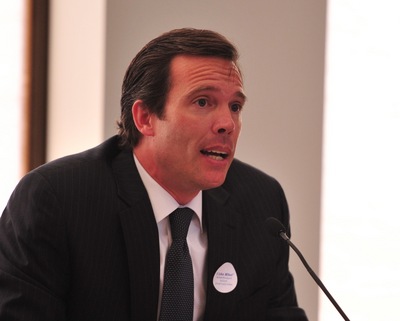 Ryan J. Stanton | AnnArbor.com
Woodyard said it's true that Connors handles a civil docket, but he said the chief judge has the ability to take into account each judge's particular expertise and assign them cases.
"My hope is that were I to prevail in November that I would be able to offer that particular expertise in the criminal law, which I believe is really the heart of the Circuit Court," Woodyard said.
During the course of his career as a prosecutor, Woodyard said he has appeared in front of at least 27 different circuit court judges.
"So I've seen how directly the judge affects the ebb and flow of cases that appear before them," he said. "Clearly a judge's interest in fairness and a judge's interest in ensuring that the correct legal result is reached can't be put behind an interest in efficiency."
Connors said he has grappled with tight budgets.
"We just took a $1 million budget cut and we have a large amount of turnover with staff," he said. "This is a problem not only in our court, but it's across the state."
Whenever there is turnover, he said, that becomes a problem in terms of customer service. He said he tries to set a good example for other court employees through small actions like helping someone who is lost in the courthouse find their way.
"As a judge, you can set that tone," Connors said. "It's a very easy thing to do, and that's what I do every day."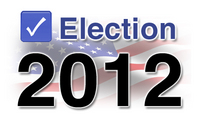 Connors said many people are either emotionally, financially or otherwise troubled when they walk into a courtroom. Too often, he said, a courtroom can come off feeling impersonal.
"I find too often that we become divisive in the law, we become divisive toward each other," he said, adding there should be no "them versus us" mentality. "It's us — we are all connected."
Connors has been endorsed by a long list of judges, as well as groups like the International Brotherhood of Electrical Workers, Huron Valley Central Labor Council, the Vanzetti Hamilton Bar Association and the Black Caucus of the Washtenaw County Democratic Party.
On receiving the endorsement of the United Auto Workers, he remarked: "I'm proud of people who get up every day and work hard and I believe in collective bargaining."
Connors also is endorsed by Michigan Supreme Court Justice Michael Cavanagh and retired Justice Alton Davis, both Democrats, and Michigan Court of Appeals Judge Mark Boonstra, who was chairman of the Washtenaw County GOP before Gov. Rick Snyder appointed him to the bench.
Woodyard has a smaller list of endorsements posted on his website. It includes judges, defense attorneys, police officers, prosecutors and others who know him, including Wayne County Prosecutor Kym Worthy, Judge James Callahan and state Rep. Andrew Kandrevas, D-Southgate.
The Washtenaw County Board of Commissioners appointed Woodyard to the county's Criminal Justice Collaborative Council last year. He also has served as an appointed member of the state of Michigan's Citizen Review Panel on Child Fatalities.
Connors has served by appointment as judge pro-tem for the Little Traverse Bay Bands of Odawa Indians.
Related story: Fink vs. Kuhnke: Two attorneys compete for open seat on Washtenaw County's 22nd Circuit Court bench
Ryan J. Stanton covers government and politics for AnnArbor.com. Reach him at ryanstanton@annarbor.com or 734-623-2529. You also can follow him on Twitter or subscribe to AnnArbor.com's email newsletters.