Posted on
Wed, Oct 5, 2011 : 8:33 p.m.
Humane Society of Huron Valley director challenges proposed county contract cuts
By Tom Perkins
The Washtenaw County Board of Commissioners is considering cutting funding in their service contract with the Humane Society of Huron Valley by 50 percent.
HSHV officials say they would no longer be able to perform the county's state-mandated services if the contract is cut. But some commissioners contend the HSHV isn't providing mandated services and still receives significant county resources.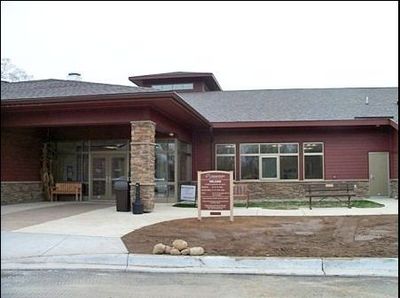 The reduction is part of a
proposed budget
for calendar years 2012 and 2013 that includes a mix of new revenue generation and spending cuts that effectively eliminates a $17.5 million structural deficit.
A $500,000 service contract is in place between the HSHV and county, and the proposal would reduce that payment to $250,000. HSHV Director Tanya Hilgendorf stressed that the agency could no longer afford to provide near the same level of service and that it already uses money generated through fundraising efforts to support the county's mandated services.
She said the cut would mean the county would have to run its own animal control operation, which she estimates would cost three times what it pays now.
"We're already doing this for dirt cheap at about a third of the cost of what they would have to pay to run their own facility, and we're already subsidizing it with donated money," she said. "When you look at us in the budget you should say 'Thank God' instead of 'This is a place to cut.'"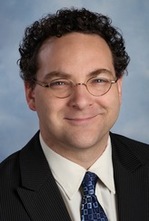 According to Hilgendorf, the county is mandated by state law to provide services for animals that are:
• Stray and abandoned. • Victims of cruelty whose owners are being prosecuted. • Quarantined because of rabies or disease. • In the process of being deemed dangerous by the courts. • Brought in for other legal reasons.
But County Commissioner Conan Smith said there is a disagreement over the interpretation of the law stating what is mandated. He said the mandate is limited to dog licensing. The county treasurer is supposed to provide a list of unlicensed dogs that must be licensed, Smith said, but the treasurer doesn't provide that list so there is nothing the county is mandated to do.
The HSVS's total operating budget, which covers a long list of other services Higendorf said are non-mandated, comes to around $900,000. The additional $400,000 is covered by donations and volunteers. Last year, stray animals Hilgendorf says the county is required to care for made up more than 4,500 of the 6,700 animals housed at the facility.
Additionally, about 500 animal cruelty cases are handled by the HVHS annually at no cost to the county. Hilgendorf also says that is the county's responsibility.
She said the agency already has a thin staffing margin at 70 full- and part-time workers and 70 percent of its employees earn less than $32,000 annually. The number of volunteer hours provided the agency equates to 17 full time employees.
She said their services are taken for granted and officials don't completely understand how much they are saving by contracting with the agency.
"There is no reason legally why I should be picking up a potentially rabid skunk or raccoon on the west side of Ann Arbor," she said. "We got involved in other ways to support our contract over time, and now that we provide that service for free it has become part of the challenge - I don't think (the commissioners) lack humanity, I think they lack understanding.
"We've always been providing the service, so no one in the county understands what animal control is and isn't required to do."
Through all of its program, the HSHV provided service to around 12,000 animals last year.
The county has contracted with the non-profit HSHV to provide service for decades. In 2006, when the HSHV was planning to build a new facility, its funding level was at $200,000. HSHV officials met with then-administrator Bob Guenzel and the commissioners and told them that the county either needed to increase funding to a level that met the costs of mandated services or plan to build their own facility.
Hilgendorf said there was a strong consensus among the commissioners that it would be far cheaper for the HSHV to provide the services than for them to build and manage their own facility. The county has two animal control officers who cost a combined $180,000 annually and brought in 350 animals last year.
Hilgendorf said funding increased incrementally until it arrived at the agreed upon level of $500,000 in 2010, but the agency was to receive incremental "cost of living" increases for the next 10 years.
The county has broken that contract, Hilgendorf said, and the HSHV would have built a much smaller facility if it knew it would be receiving inadequate funding. She didn't rule out the possibility of a lawsuit.
The facility cost about $8.5 million to which the county contributed $1 million.
Smith said he believed the contract was actually a letter of intent. He also highlighted that the county supported the HSHV with bond financing for its facility, which saved them hundreds of thousands of dollars on its construction.
He said it's frustrating that the contributions to the facility's construction and other support aren't taken into account.
"We are contributing to the viability of the Humane Society every single day," he said.
In a written response to the proposed cuts, Hilgendorf said contracting with the HSHV saves the county an "immense expense and not a small amount of headaches."
But the county faces economic challenges, and the proposed reduction is part of a $1.2 million in funding to outside agencies that is on the block. Those include a cancellation of the county's membership in the Southeast Michigan Council of Governments, a regional planning agency, at a savings of $125,000. The county also would eliminate funding for groups like LAWNET, the Neutral Zone and the Huron River Watershed Council, among others.
Smith said the board determined its priorities at the beginning of its budgeting process and everyone across the board has taken a hit with few exceptions.
"People's fundamental needs have to come first - that was the board's priority," he said. "This is not to denigrate at all the work that the Humane Society does. I think it's incredibly valuable to community. But with limited resources, it does, frankly, fall a little lower on the priority list."
Rolland Sizemore Jr. said he thought the county had some mandated services it would have to pick up if it cut funding all together, but said the HSHV still has $250,000 to work with.
"I love my animals and I have two cats and a dog, but on the other hand I also love kids," he said. "And if you're going to ask me 'Do you cut here or do you cut there?' I'm going to cut there for the animals before I make cuts for kids."
It's also the only place animals receive taxpayer dollars, and it provides a health and safety service to the community, Hilgendorf said.
"Obviously, what we're doing is providing compassionate care to animals adding to health and safety of human community, so you cant segregate those two," she said. "This is the one place where tax dollars go to animals … in need, and there's no way you can take this one contract and compare it to other services the county provides."
According to data provided by Hilgendorf, the county already spends less per citizen on animal control at $1.44 than Jackson, Macomb, Livingston, Oakland and Macomb Counties.
Additionally, the euthanasia rate of 18 percent is far below that of neighboring counties and the lowest in the state. Of the neighboring counties, Monroe has the highest euthanasia rate at nearly 78 percent, but spends $2.66 per resident on the same services through its County-run program and facility.