Posted on
Sun, Nov 11, 2012 : 1:18 p.m.
Ann Arbor couple accused in stabbing return to court Nov. 29
By Kyle Feldscher
The Ann Arbor couple accused of stabbing a neighbor in early September will return to court later this month, records show.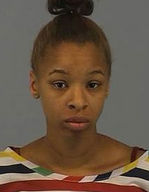 Courtesy of the WCSO
Courtney McCoy and Dorian Johnson, both 21, are accused of being involved in a stabbing that left a 22-year-old Ann Arbor man fighting for his life. The man lived across the hall from McCoy, who allegedly had Johnson come over early on Sept. 9 to confront the man.
McCoy and Johnson were in court for a pretrial hearing Thursday, which was adjourned until 1:30 p.m. Nov. 29, according to court records. Both are currently at the Washtenaw County Jail, according to court records.
According to police, McCoy and Johnson knocked on the 22-year-old's door in the early morning hours, waking him so he would come to the door. Police said McCoy was upset about a disagreement that occurred a month before. The man was stabbed in the stomach in the hallway of the apartment building in the 400 block of South First Street.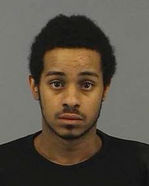 Courtesy of WCSO
He stumbled to the BP Station at the corner of Main and Williams streets, where an attendant called 911 at 3:50 a.m. He was treated at the University of Michigan Hospital's intensive care unit and was eventually released.
McCoy and Johnson both face charges of assault with intent to murder, conspiracy to commit assault with intent to murder, possession of a dangerous weapon with unlawful intent, conspiracy to commit a crime with a dangerous weapon, assault ith a dangerous weapon and conspiracy to commit assault with a dangerous weapon.
If convicted, they both face a maximum of life in prison.
Kyle Feldscher covers cops and courts for AnnArbor.com. He can be reached at kylefeldscher@annarbor.com or you can follow him on Twitter.