Posted on
Tue, Feb 7, 2012 : 3:45 p.m.
Canada seeks extradition of former Ann Arbor real estate company owner on child sex assault charges
By Lee Higgins
The Canadian government is seeking to extradite a Scio Township man on charges he sexually assaulted a 13-year-old girl more than 19 years ago at a park in Chatham-Kent, Ontario.
Richard Thurman Fabian, 65, who is serving federal prison time for possessing child pornography, is expected to appear in federal court in Detroit next week for extradition proceedings, said Gina Balaya, a spokeswoman for the U.S. Attorney's Office in Detroit.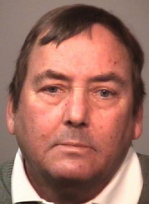 Balaya said a date for the hearing has not been set.
Fabian, who once owned Richard Fabian Co. Realtors in Ann Arbor, is awaiting trial in Canada on charges of sexual assault and sexual interference. He is accused of sexually assaulting a 13-year-old girl in the C.M Wilson Conservation Area while another man videotaped it between July 1 and Sept. 1 of 1992, federal court records say. There is no statute of limitations for the charges.
Assistant U.S. Attorney Eric Straus recently filed a complaint, requesting Fabian's appearance in court for the extradition proceedings. The complaint includes filings from Canadian prosecutors who said they expect a guilty plea in the matter. They are asking the U.S. to turn Fabian over in order to resolve the case even though Fabian only recently began serving five years in federal prison for possessing child pornography.
Fabian's attorney in the Canadian case, Patrick Ducharme, could not be reached for comment Tuesday afternoon.
The man investigators said videotaped the assault, 64-year-old Gerald Morgan of Clinton, is currently serving federal prison time for possessing child pornography and being a felon in possession of a firearm. He has agreed to testify in any court proceedings against Fabian, Canadian authorities said in court documents.
Each count against Fabian is punishable upon conviction by up to 10 years in prison.
Lee Higgins covers crime and courts for AnnArbor.com. He can be reached by phone at (734) 623-2527 and email at leehiggins@annarbor.com.