Posted on
Wed, Feb 6, 2013 : 10 a.m.
Circuit court judge denies motion to re-sentence juvenile lifer
By John Counts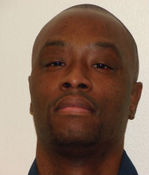 From MDOC
A Washtenaw County judge denied a motion last week calling for the resentencing of 37-year-old Bosie Smith, the Ypsilanti man tried and convicted of murder as a juvenile in 1992.
Judge Archie Brown issued a written statement Jan. 28 denying Smith's motion for relief from judgment of sentence, citing a recent state court ruling that may or may not withstand a separate juvenile lifer ruling last week in a federal court.
Due to the written ruling, Smith's Jan. 30 hearing in the Washtenaw County Trial Court was canceled.
Juvenile lifers nationwide like Smith were all given hope last June when the U.S. Supreme Court ruled that, "mandatory life without parole for those under the age of 18 at the time of their crimes violates … 'cruel and unusual punishments.'"
The high court ruling had its first test in Michigan a few months later when 21-year-old Raymond Carp was the first juvenile lifer to request a resentencing. The Michigan Court of Appeals denied Carp's request, saying the Supreme Court's ruling doesn't apply retroactively to offenders who have used up their appeals.
The case eventually could be heard before the Michigan Supreme Court.
Smith was 16 on April 13, 1992 when he fatally stabbed 23-year-old Kenneth Campbell in the chest with a steak knife outside a home on Grassland Drive in Ypsilanti. The two had fought earlier in the day because Smith brushed up against the shoes of another young man, according to court records. Campbell, who was described as being much bigger than Smith, hit Smith repeatedly on the head with a milk crate, court records said. Smith left the home with a friend and returned sometime later with a steak knife, according to records. The two fought again, though this time Campbell was fatally stabbed in the chest.
Smith has exhausted the direct appeals process, but his attorneys — he is being represented pro bono by two lawyers with Miller Canfield — instead used a different legal procedure called collateral review. A direct appeal questions a jury's decision whereas a request involving collateral review doesn't.
Smith's attorneys argued that the sentencing judge — now-retired Judge William Ager — indicated that the life without parole sentence was wrong when Smith was convicted in 1992, according to Brown's written opinion.
Prosecutors claimed the Carp decision, which ruled there would be no retroactive resentencing in collateral review cases, according to the opinion.
Brown agreed.
"Given the state of current Michigan law, (the defendant's) arguments are without merit," Brown wrote in the opinion. "The (defendant) is not arguing that the decision was incorrect, but that under (the Supreme Court ruling), the defendant should be resentenced to time served. The court does not have legal authority pursuant to Carp … to grant (the) defendant's request."
Dave O'Brien, one of Smith's attorneys, said the federal court decision last week bodes well for Smith and other juvenile lifers, however.
"It changes the landscape," O'Brien said.
On Wednesday, U.S. District Court Judge John O'Meara ruled that in light of the Supreme Court's decision, Michigan's parole statute, under which the juvenile lifers were sentenced, is unconstitutional. Moreover, the decision should be retroactively applied, according to the decision.
"If ever there was a legal rule that should — as a matter of law and morality — be given retroactive effect, it is the (Supreme Court) rule," O'Meara wrote in his opinion. "To hold otherwise would allow the state to impose unconstitutional punishment on some persons but not others, an intolerable miscarriage of justice."
How O'Meara's decision last Wednesday will play out in courts hasn't been tested yet, but O'Brien was hopeful and said he will continue to fight for Smith.
"We're still trying to piece it all together," he said.
John Counts covers cops and courts for AnnArbor.com. He can be reached at johncounts@annarbor.com or you can follow him on Twitter.