Posted on
Thu, Aug 18, 2011 : 2:40 p.m.
Donations could boost reward for information in Ann Arbor attacks
By Lee Higgins
Crime Stoppers said today it will accept donations to increase the $1,000 reward it's offering for information leading to an arrest in 6 attacks on women in Ann Arbor, including 2 rapes, between July 15 and July 26.
The non-profit has no plans to increase the reward on its own, but individuals or companies can make donations, provided the donations are substantial, said Rich Kinsey, the law enforcement coordinator for Crime Stoppers in Washtenaw County.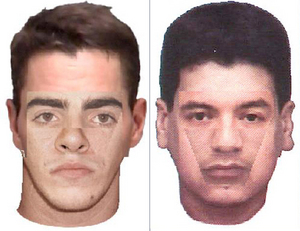 The reward for the sexual assaults contrasts with a recently announced $25,000 reward offered in connection with a bank robbery.
Kinsey said the $25,000 reward announced Wednesday for information leading to arrests in a June 24 robbery at a PNC Bank branch in Ypsilanti Township is being offered by the bank. Crime Stoppers is funded by partner police agencies and corporate sponsors, said Kinsey, who also writes a column for AnnArbor.com.
That, he said, leads to the discrepancy.
However, the gap could close with community donations.
Barbara Niess May, executive director of the SafeHouse Center in Pittsfield Township, which offers support for victims of sexual and domestic assault, said she hopes people will take advantage of the opportunity to donate.
She said she wishes there could be a $25,000 reward offered in the investigation into the string of attacks, but understands that may simply not be possible. The whole community needs to work together to bring an end to the attacks, she said.
Kinsey said the reward amount being offered by Crime Stoppers is consistent with other cases. For tips leading to arrests in crimes that are not homicides, Crime Stoppers typically offers $1,000, he said. For information leading to arrests in homicides, the organization typically offers $2,500.
To date, Crime Stoppers has received an estimated 100 tips on the attacks. This morning, a University of Michigan student was grabbed by a man while she was walking on Thompson Street, before she broke free, but police said it does not appear to be related to the other 6 incidents.
Crime Stoppers ensures tipsters remain anonymous, Kinsey said, from the initial phone call to when they pick up the reward.
"You're name won't come up," Kinsey said. "You won't have to testify in court. But we need that information."
In order to make a donation, people must contact Kinsey and sign a contract, specifying the money will go toward the reward. Information on how to make general donations to Crime Stoppers of Michigan can be found on its website at http://www.1800speakup.org/
To make a donation in the Ann Arbor case, call Kinsey at (734) 794-6932. Anyone with a tip can call Crime Stoppers at 1 (800) SPEAK UP.
Lee Higgins covers crime and courts for AnnArbor.com. He can be reached by phone at (734) 623-2527 and email at leehiggins@annarbor.com.