Dawn Fital died of asphyxiation and had head trauma, coroner says
Posted on Sat, Jun 18, 2011 : 2:37 p.m.
A Pittsfield Township woman found dead Thursday in an Indiana pond died of asphyxiation and her death has been ruled a homicide, autopsy results show.
The autopsy on 45-year-old Dawn Marie Fital was conducted this morning at the Lake County morgue in Indiana, said P.J. Adams, the county's chief deputy coroner.
Fital also had head trauma, but that's not what killed her, Adams said. He said he could not provide further details.
Fital was found dead at 9:13 a.m. Thursday in a retention pond behind a Toys 'R' Us store off Route 30 between Hobart and Merrillville, Ind., police said. Her boyfriend, 44-year-old Gregory Noack, is accused of killing her Monday at their Pittsfield Township apartment and disposing of her body in the pond. He is being held without bond at the Washtenaw County Jail, where he was arraigned today on a murder charge.
Officials are awaiting toxicology results, Adams said, which are expected to be available within two weeks.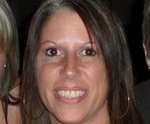 Township police say Noack killed Fital at the Arbor Knoll apartment complex on Plum Hollow Drive, where he lived with her and her ex-husband. Fital was bound, put in a suitcase and thrown into the pond, investigators said.
Police found her body after interviewing Noack, who was arrested Tuesday in Merrillville, Ind., more than 200 miles from his home. He was reportedly acting suspiciously behind a bank when he was taken into custody.
A funeral for Fital is scheduled for Wednesday in Milan.