Posted on
Fri, Jun 1, 2012 : 10:30 a.m.
The case of pediatrician Howard Weinblatt and what it says about privacy
By Pete Cunningham
Ann Arbor-based monthly magazine The Ann took an in-depth look into the case of Ann Arbor pediatrician Howard Weinblatt in its June issue.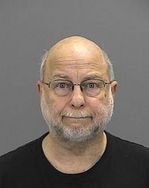 Weinblatt
pleaded no contest
to surveilling an unclothed person in January after being accused of watching a 12-year-old girl, a patient of Weinblatt's, change clothes in her bedroom from his neighboring Burns Park home last year.
The girl's mother videotaped Weinblatt, who was allegedly masturbating, and said she had observed the behavior on multiple occasions.
During their investigation of the case, Ann Arbor police found images of suspected child porn on computers they seized from Weinblatt's home, a police report says. Some of those images the federal government considers "child exploitation material," the report says.
In a thoroughly researched piece, author Julie Halpert explores what the case says about privacy in our society.
She writes:
As details of the case emerged throughout the fall and winter, the unusual facts set off a firestorm of debate among neighbors and raised a host of privacy and criminal justice issues with national implications.
Should someone be prosecuted for looking out of his own window, no matter what he sees? Are the lines of privacy rights becoming blurred with the increased use of video and other technology in prosecuting defendants? Is judicial intervention wise in these cases or a last resort? What is an appropriate and effective punishment for this type of offense?
With input from neighbors, legal, psychological, sociological and experts Halpert explores these questions and more.
The Ann is distributed monthly in AnnArbor.com's Sunday print edition.